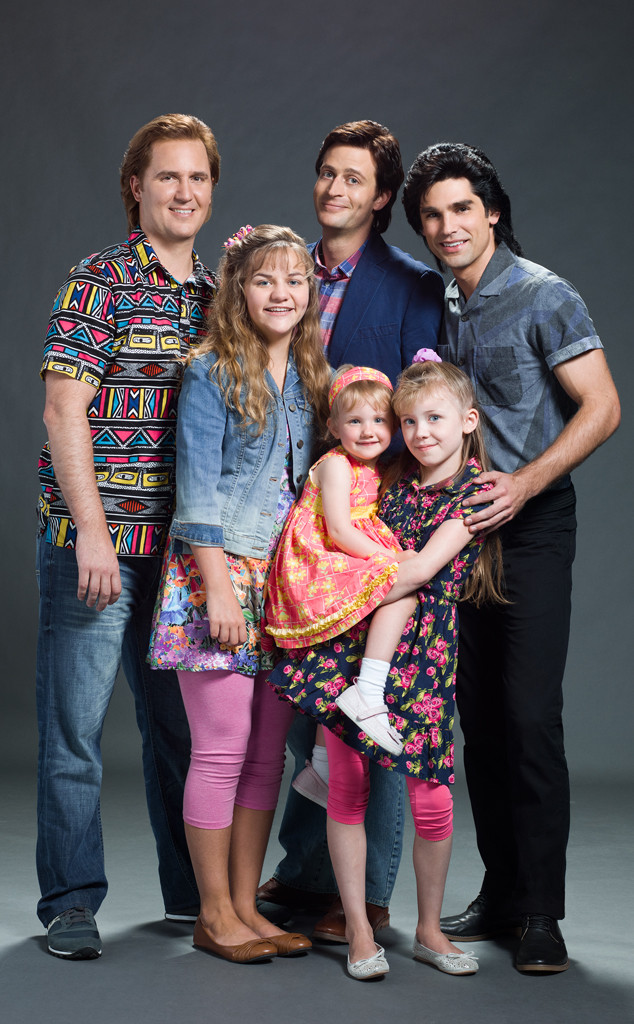 Scott Schafer/Lifetime
Meet the cast of Full House. Well, the cast of actors playing the cast of Full House in Lifetime's The Unauthorized Full House Story.
We have: Garrett Brawith as Bob Saget, Justin Mader as Dave Coulier, Justin Gaston as John Stamos, Stephanie Bennett as Lori Loughlin, Shelby Armstrong and Brittney Wilson playing younger and older versions of Candace Cameron Bure, Dakota Guppy and Jordyn Olson as different aged versions of Jodie Sweetin and Aislyn Watson and Jaime Schneider as Andrea Barber. Playing Mary-Kate Olsen and Ashley Olsen are Blaise and Kinslea Todd as the toddler versions, Calla and Tyler Jones as the Olsen twins at age 6 and Kylie and Jordan Armstrong as the twins at 9 years old.
Phew. Got all that? Important question: Why is the John Stamos character a werewolf? Oh, the wigs.