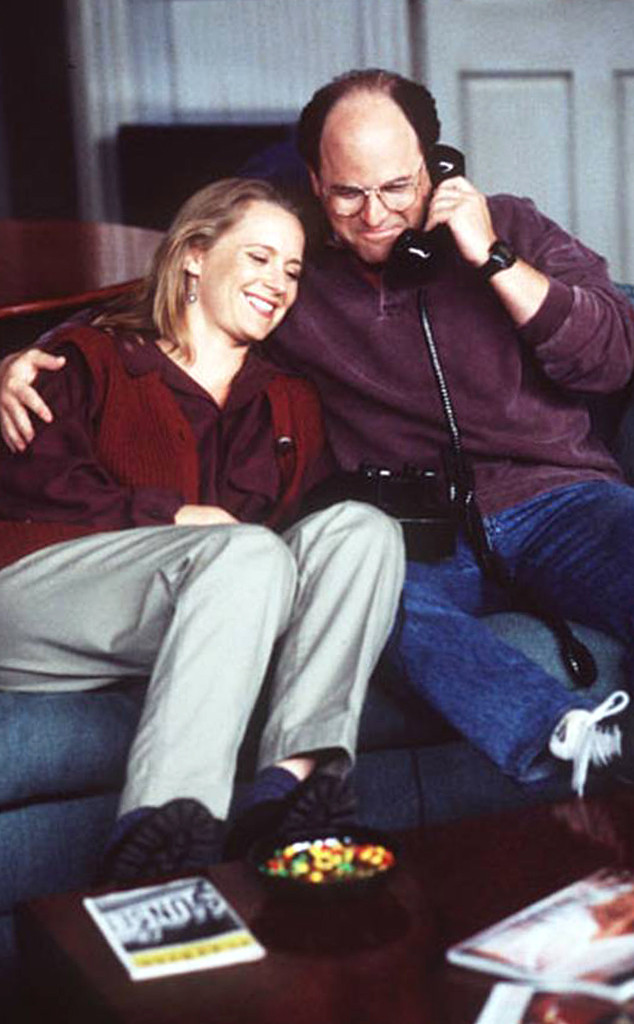 NBC
Like most Seinfeld fans, we still haven't gotten over the death of George's fiance Susan Ross back in season 7.
Just kidding. She was actually kind of a pain (after all, she was the one who ruined George's potential relationship with Marisa Tomei). What we actually haven't gotten over, however, is how shockingly out of the blue her death was. In case you've somehow forgotten, Susan died suddenly after licking the toxic glue on the cheap envelopes George had decided to order for their wedding invitations.
After the strange and sudden death, rumors started swirling that the character was killed off because Jason Alexander didn't like working with the actress, Heidi Swedberg. Finally, now almost a decade later, Howard Stern got Alexander to set the record straight on the supposed feud. "The actress is this wonderful girl," Alexander says in the interview that aired on this morning's Howard Stern Show. "I love her. She's a terrific girl."
So what was the problem? Turns out it's a simple matter of comedic instincts.
"I couldn't figure out how to play off of her," the actor continued. "Her instincts for doing a scene, where the comedy was, and mine, were always misfiring. She would do something, and I would go, OK, I see what she's going to do, I'll adjust to her. And then it would change."