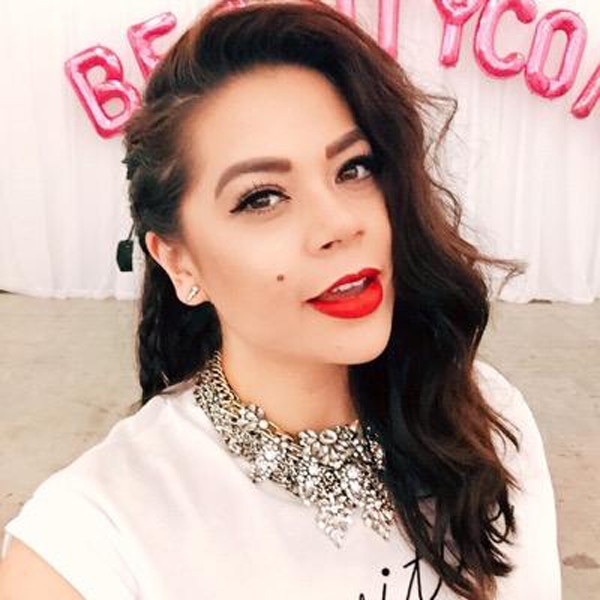 Twitter
Dear guys, if you're unsure about how to approach a female, please refer to the following story as what not to do.
Meet Christina Topacio, a brunette beauty and marketing director who recently began making headlines after an eyebrow-raising conversation she had with a guy she met online hit the Internet. What was so intriguing about their exchange, you ask?
Well, after a number of texts that compliment Topacio's wit, humor and personality, and even a confession that he creeps on her social media, this guy decided to wrap everything up with a message that read, "You need to f--king lose weight."
Sorry, come again? No, he didn't! (Unfortunately, he totally did.) It's all good though, because Topacio is a boss and proved that his unsolicited "advice" didn't faze her in the slightest by ending the conversation with a selfie of her eating Chipotle. YES!
Topacio tells E! News she met Casanova over here "on an online dating site last year, but it fell off because he was becoming a firefighter and I was busy at BeautyCon, building an empire of diverse, intelligent, sassy women...He messaged me this six months later. No idea why. Clearly, he had an urgency to share," and adds that they had never even met in person.
"I first was like, wait what? Second, shock. Third, ate my Chipotle and shared a nice selfie to him in response," she continued, and while some of us may have been ready to fire back with an expletive-filled diss in shouty captials, Topacio explains she knew she had to keep it cool.
​"I realized this didn't warrant an irrational response. If I lashed out, he would have proven some underlining point. I want to be proud of my responses later and how I handle things. This was the only approach I thought possible."
And as with all things, there's a lesson to take away from this. "I hope people realize firstly, it's not okay to say things like this to people," she tells E! News. "Secondly, I hope women feel empowered to stand up for themselves and not allow comments like this to break them, even if it comes from your mom, friend, teacher or partner.​"
She adds, "​I want women to genuinely, actually love themselves. I want women to feel f--king amazing and own it. To be fair, his comments were something I've known: I am beautiful, hilarious, witty, smart, fun, etc. But, my weight has always been a thought. But, either way, it's not his business how I approach my own self. No matter how helpful he thought he was being. #ASSHAT."
Asshat, indeed.