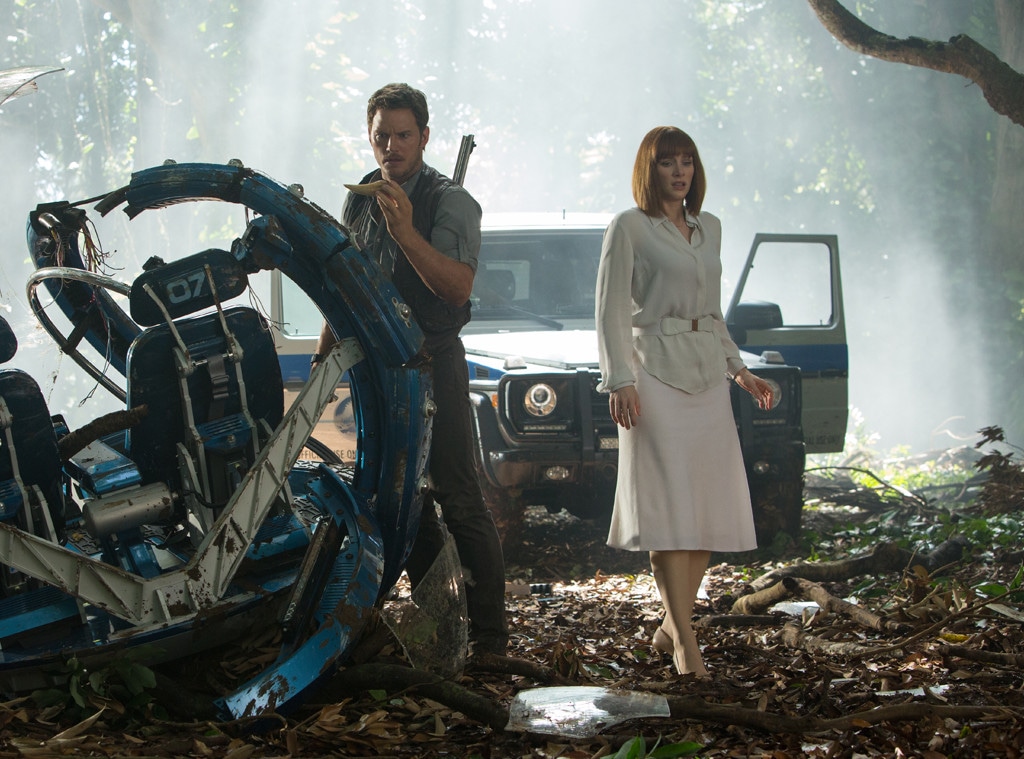 Chuck Zlotnick/Universal Studios
Have you ever wondered how you would fare in a land overrun by dangerous and deadly dinosaurs? Well you're in luck!
In celebration of the highly anticipated movie Jurassic World, we've hatched a fun new game that will tell you whether you'd live of die in the prehistoric park.
You might end up being a hero (AKA hunky Jurassic World star Chris Pratt), but you'll most likely get eaten in some gruesome way (sorry 'bout it!).
Play our exciting Jurassic World personality quiz game now and share your results with friends!