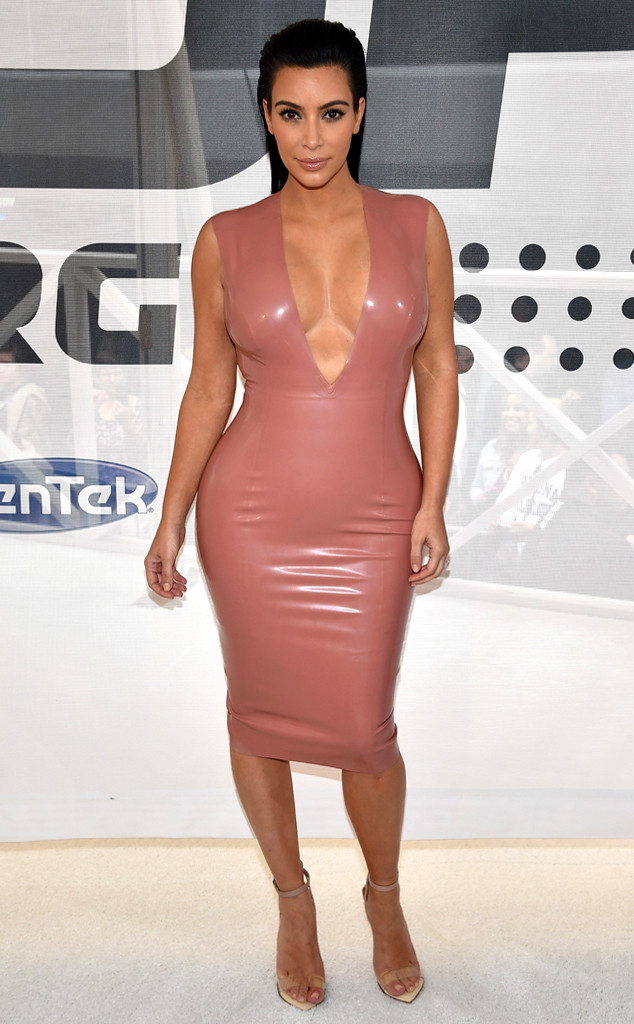 John Shearer/WireImage
Kim Kardashian's first meeting with Caitlyn Jenner was pretty epic.
E! News has learned that the first time the E! star came face to face with Caitlyn, formerly known as Bruce Jenner, was at the famous Vanity Fair cover shoot.
Yep, Kim was present at the historic photo shoot, which was released on Monday, and while it's unclear if the 34-year-old had anything to do with the creative process, we could totally picture the brunette beauty helping out with Caitlyn's style and overall look.
"She looked so beautiful," the Keeping Up With the Kardashians star told E! News Monday night at the 2015 CFDA Fashion Awards in New York City. "I'm so proud of her and she's so inspiring."
(With the release of her Vanity Fair cover on June 1, Caitlyn has chosen to publicly identify as a woman and E! News will refer to her using female pronouns. In stories published prior to this date, Caitlyn was referred to as Bruce and male pronouns were used.)
"Caitlyn Jenner for Vanity Fair," Kim tweeted after the cover was posted on the Internet. "Annie Leibovitz! How beautiful! Be happy, be proud, live life YOUR way!"