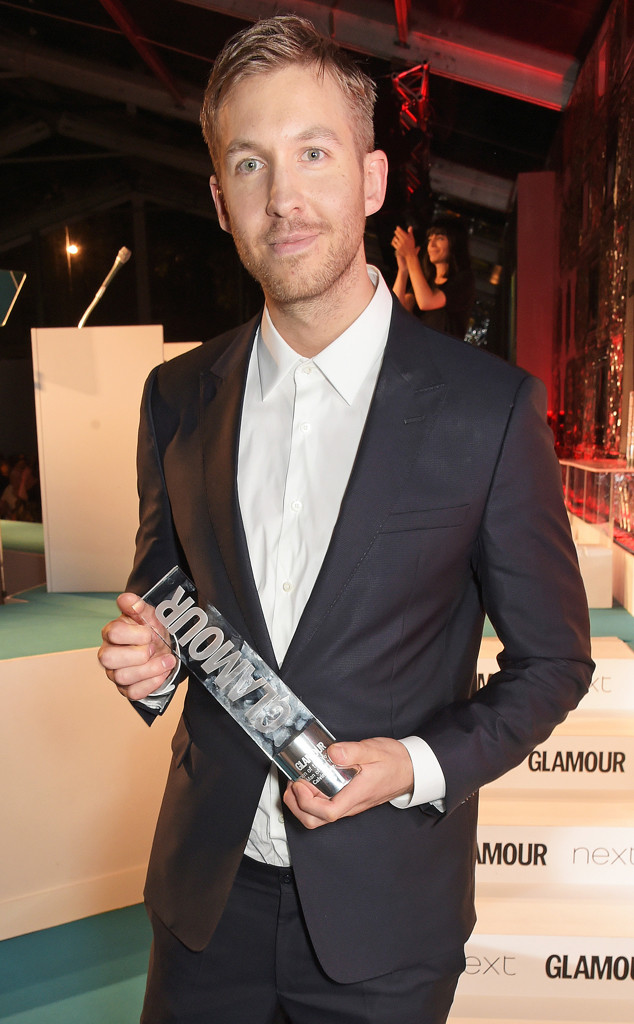 David M. Benett/Getty Images
Clearly, it's not just you who thinks Calvin Harris is one handsome fella.
At Tuesday night's 2015 Glamour U.K. Women of the Year Awards, some of Hollywood's biggest names were praised for their talents and fashion sense both on and off camera.
When the all-important Man of the Year category was up, Rosie Huntington-Whiteley revealed a winner very few people can argue with. Yes, Taylor Swift. Your special man just won big.
"Me at Glamour awards tonight standing next to someone more interesting on my right," he wrote on Instagram while posing on the red carpet in a white button-down and classic black blazer. "& I won Man of the Year which is unexpected."
Unexpected? We would beg to differ!