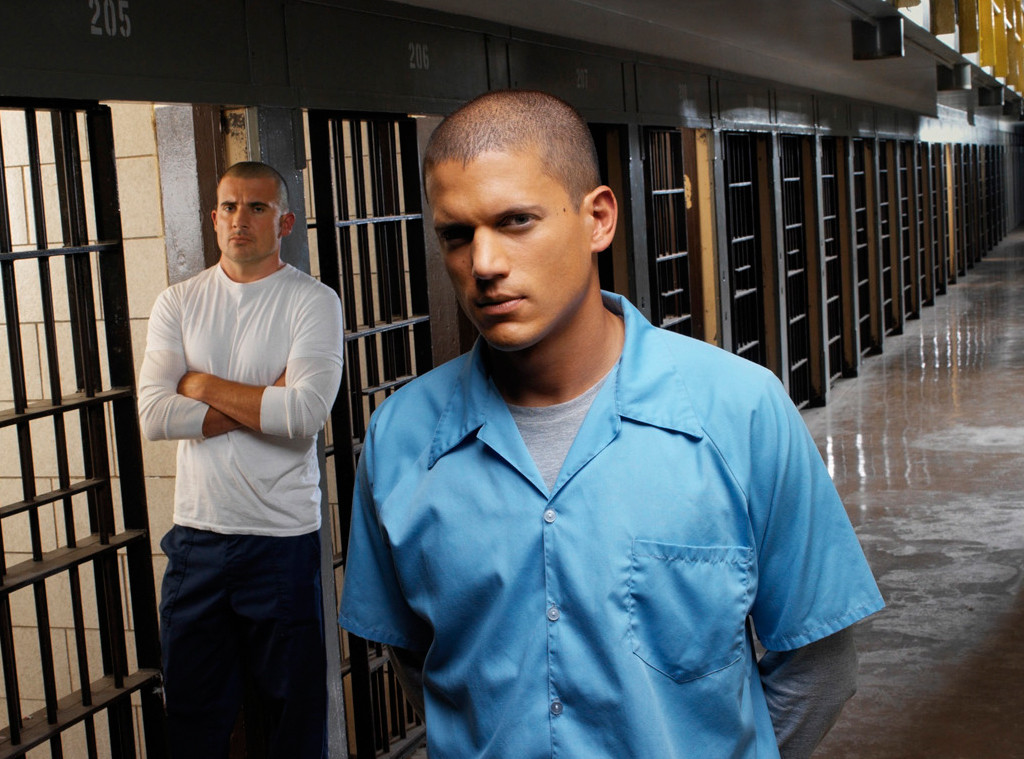 FOX
Is there anything that Prison Break's Michael (Wentworth Miller) and Lincoln (Dominic Purcell) can't escape from or break into? It's time to find out!
A source has confirmed to E! News that the network is developing a revival of the fan-favorite drama that ran from 2005-2009...but this new version will be a limited series. It's a good thing Miller and Purcell have been keeping their onscreen bromance alive on The Flash and their new CW series DC's Legends of Tomorrow, which will debut as midseason, as villains Captain Cold and Heatwave.
Of course, this "news" isn't really all that surprising, since when E! News sat down with the series stars at the 2015 Winter TCA Press Tour, Miller and Purcell exclusively revealed that a Prison Break revival was more than likely heading our way.
"We actually floated the idea to Fox very casually and they seemed very not casual about this interest," Miller said. "They seemed to think there was something there."
"It's something that Fox is, as Wentworth said, potentially excited about," Purcell said, with Miller quickly adding, "Maybe definitely excited about. Maybe definitely."
In fact, Miller even had some ideas on how the beloved show could return.
"To go back and do something like we did at the end of season four, where there were those two standalone episodes were Sarah was in trouble; it was like a hidden chapter, we didn't know this, but we're going to share this with you, wouldn't it be cool to go back and layer one of those things in. Like another standalone chapter, this is what you didn't see before," Miller said. "Or a where are they now, it's five years later, limited series kind of thing. I think that'd be really cool."
Prison Break isn't the first beloved series to be revived by Fox as 24 returned as a limited series event last season. This revival will potentially be similar, with about 12 episodes and a closed-ended storyline.
Fox declined to comment at this time. TVLine first reported this development news.