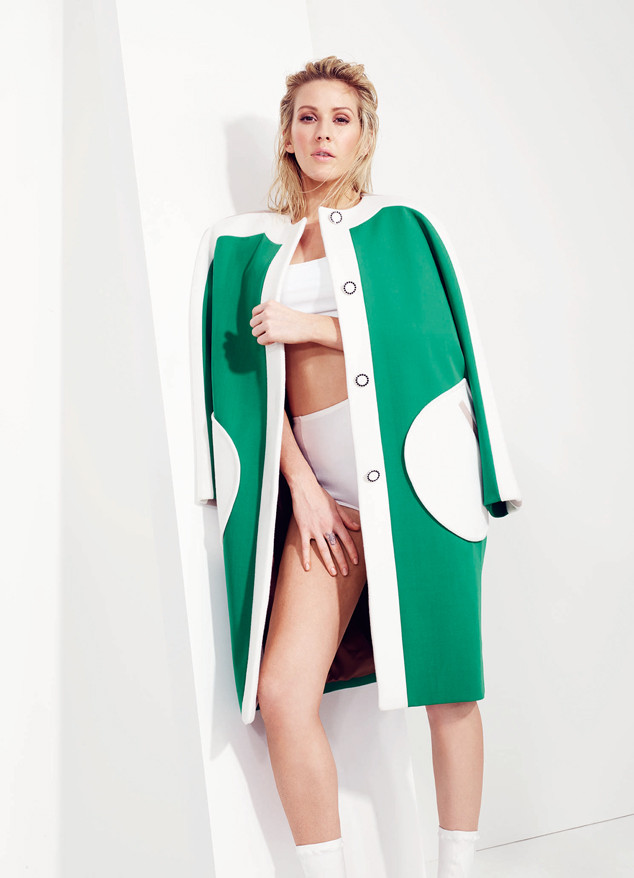 Courtesy Elle UK/Aitken Jolly
This is turning into a game of "he said, she said."
Last year, Ed Sheeran implied in several interviews that his song "Don't" was about his friend, One Direction singer Niall Horan, stealing Ellie Goulding. Rumors of a love triangle persisted, and in May, he told Entertainment Weekly that it had been blown out of proportion. "I never let it slip. What happened was one of the newspapers in England just printed that it was confirmed when it never was. We got in touch, and they took the story down. But obviously the damage had already been done by that point because every other newspaper picked up on it," Sheeran explained. "So I never actually confirmed it." In a 2013 radio interview, however, Sheeran revealed that he'd enjoyed a brief romance with Goulding.
What does Goulding have to say about her alleged romances?
"I did go on a few dates with Niall but I was never in a relationship with Ed," the "Burn" singer says in Elle U.K.'s Body Confidence issue, on newsstands Thursday. "I have absolutely no idea where that came from and why it was turned into such a big thing. I find it so frustrating that female musicians are constantly defined by the men they have or haven't dated. It's something I've talked about with [Taylor Swift] a lot. She definitely feels that. She gets bothered by it. It's like, you can be a great artist, you can write great songs, but the thing that everyone is going to talk about is some relationship they think you have had or not had. It's definitely something we both think happens to female artists over male artists."