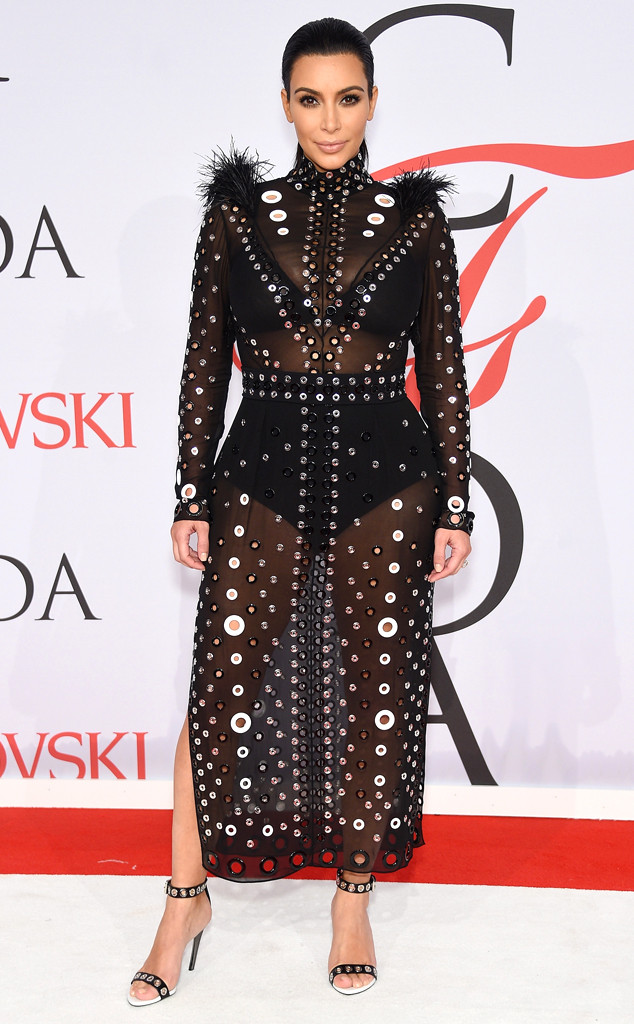 Dimitrios Kambouris/Getty Images
Now this is one heck of a wardrobe malfunction.
Kim Kardashian and her tiny baby bump made their debut at the 2015 CFDAs Monday night, but it wasn't smooth sailing for her Proenza Schouler-designed gown. Although the dress was predominantly sheer with eyelet cutouts, the shoulder area featured a feather-style fringe that should've come with its own fire hazard warning!
Apparently after the awards, the dress' feathers caught on fire! Fortunately, Kim and baby were just fine, but it must have been scary! Thankfully, Pharrell Williams and his wife were on hand to save the day. The Keeping Up With the Kardashians star tweeted about the incident, writing, "S/o to Pharrell & Helen! After the awards the feathers of my dress caught on fire & they jumped on me to get it out."
She included a fire emoji and a picture of the A-list crew.
With her new pregnancy glow, Kim will most likely be welcoming a plethora of fire jokes. Cue the "she looked smokin' hot" and "Kim was fire hot" descriptions. (OK we were thinking them, too...)