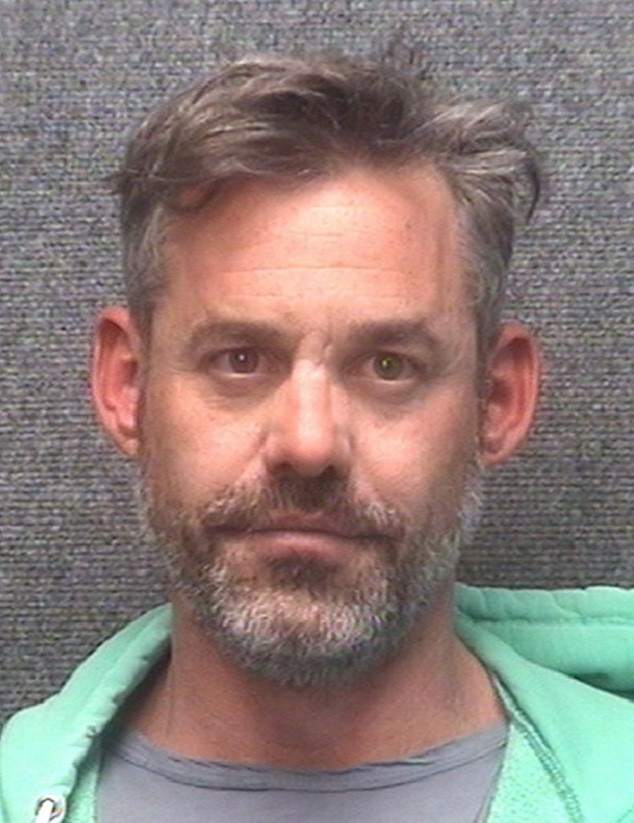 Myrtle Beach Police Department
Nicholas Brendon has entered rehab.
The Buffy the Vampire Slayer star released an official statement via his Facebook page to let fans know that he's chosen to go to a rehabilitation center today, following an arrest for public intoxication last month.
Written by his manager, Andrea Albin, the post states: "Earlier today, with the support of his professional team, his friends, and his family, Nicky entered a rehabilitation facility in California to treat his depression, alcoholism, and substance abuse problems. He's taking the steps necessary to better his health and give himself, and his fans, the gift of a healthy lifestyle.
"He has been aware of his problems for some time- and with each new challenge, he gained a greater understanding of what needed to be done to overcome these obstacles and move forward with his life. Since his arrest last October, Nicky had tried several treatment methods- from therapy, to outpatient services- only to realize recently that he needed to take an extended break and treat the underlying issues of his illnesses."
She continues, "Nicky will not be attending any events during the months of June and July- but has plans to return to the circuit in late summer after he has successfully completed his treatment program. We ask that this page be filled with positive messages as we support Nicky on his road to recovery. Words of encouragement can be emailed to us at publicity@bloodybombshell.com so that we may forward them to him during his time away."
Albin concludes with, "We ask that all members of the press respect Nicholas' privacy during this time."
In mid-May, Brendon was arrested on public intoxication charges in Myrtle Beach, S.C. That marked Brendon's third arrest this year alone.
In October, Brendon was arrested in Idaho for allegedly damaging property and resisting arrest. He later apologized, admitted to being under the influence of prescription medication and alcohol. Four months later, in February, Brendon was arrested for grant theft and criminal mischief after allegedly causing damages in a hotel room in Ft. Lauderdale, Florida, and then skipping out on the bill. He was also in town for a fan convention at the time.
He was then detained in Tallahassee, Fla., nearly a month later, where he had traveled to attend the pop culture convention ALT*Con in March for allegedly trashing a hotel room.