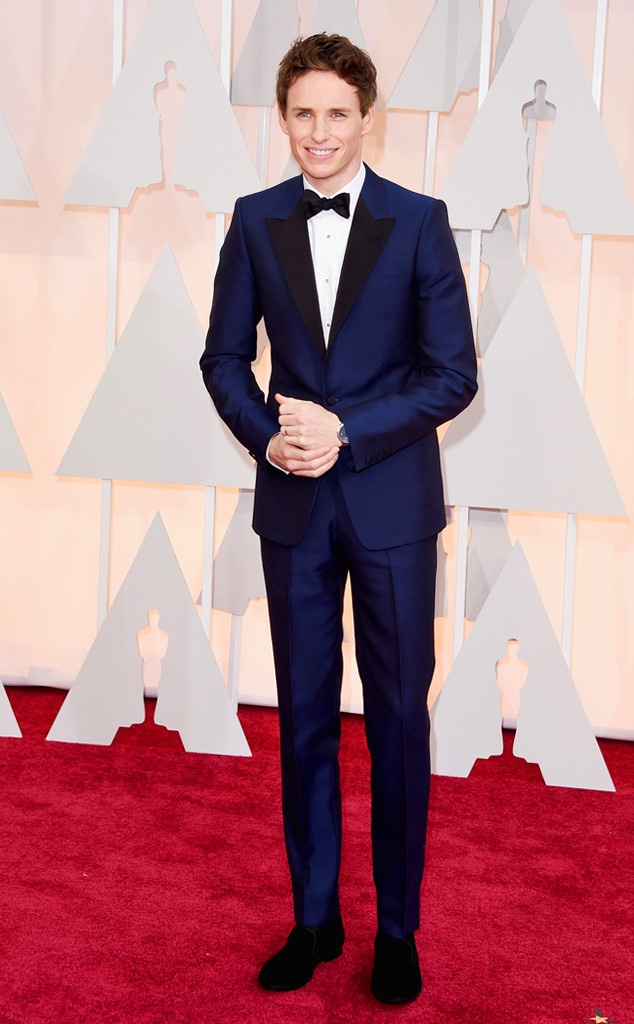 Jason Merritt/Getty Images
Eddie Redmayne is officially joining the Harry Potter family!
After months of speculation surrounding whether or not the Oscar winner is going to be cast in the upcoming prequel, E! News confirms that Redmayne has signed on for Warner Bros.' Future Beasts and Where to Find Them.
"Eddie Redmayne has emerged as one of today's most extraordinarily talented and acclaimed actors," Warner Bros. Pictures' President of Creative Development and Worldwide Production Greg Silverman said in a statement.
"We are thrilled to welcome him into J.K. Rowling's Wizarding World, where we know he will deliver a remarkable performance as Newt Scamander, the central character in Fantastic Beasts and Where to Find Them."
In case you missed that fun little tidbit, Redmayne will portray Newt Scamander, "the Wizarding World's preeminent magizoologist," who spends his time traveling the magical globe, documenting its creatures, and publishing a Hogwarts history textbook, which is referenced in the series as a book that Harry, Ron, and Hermoine obsess over and serves as the inspiration for the prequel.
Warner Bros. announced back in October that an entire trilogy was in the works, with the three films set for respective release in 2016, 2018 and 2020. The studio had no comment on the casting report.
The first film will be written by Rowling herself, and David Yates—who helmed the last four Harry Potter installments—is going to direct.
It will be Rowling's first screenplay and the movie is slated for a Nov. 18, 2016 release date.