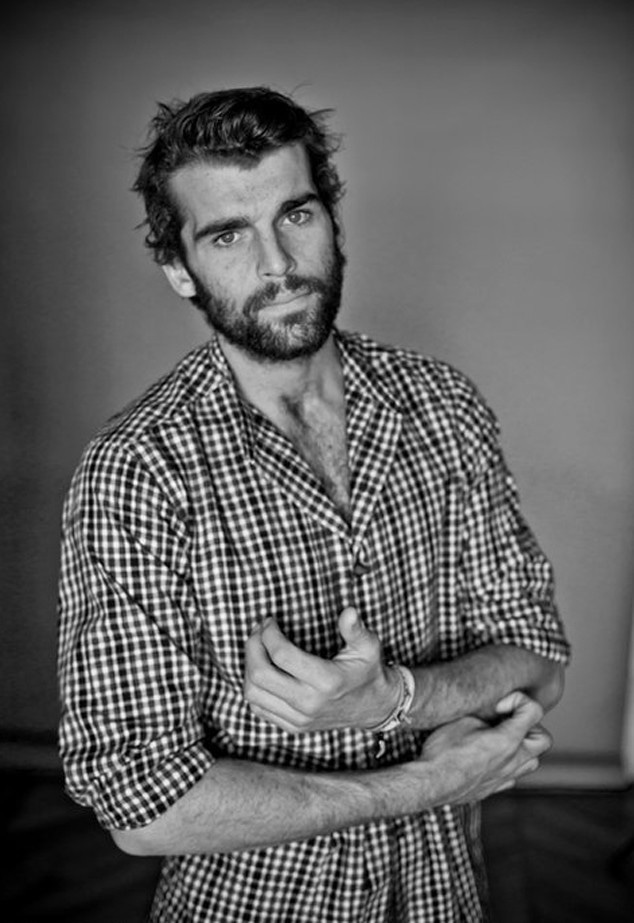 Starz
Welp, just when you thought Outlander couldn't get any hotter....The first casting news has broken for season two. 
E! News has learned that Stanley Weber, pictured above in all his hideousness (in opposite land), has been cast in an integral role of Le Comte St. Germain, a wine merchant and member of the French Court, who has a reputation for ruthlessness, as well as for dabbling in the occult. Book fans know that although he doesn't come close to the treachery of Black Jack Randall, he's also a bit of a villain. Weber will appear in most of the episodes that take place in Paris.
Yup, you read that right. In case you aren't a book fan and hadn't heard, Outlander will make good on its promise laid out in the season one finale, and ship Claire (Caitriona Balfe) and Jamie (Sam Heughan) to France for season two, based on the book Dragonfly in Amber. While in France, viewers will meet Jared Fraser, Jamie's cousin. Access Hollywood reports Robert Cavanah will play Jared in season two.
"Jamie and Claire will go to France," executive produer Ronald D. Moore told us. "They'll go to Paris in fact, and they'll try to change history. They'll try to stop the Jacobite rebellion, so they'll meet Bonnie Prince Charlie, a real historical figure. They're going to live in Paris. It's a completely different show."
"It's a great setting," Moore insists, "and what was one of the most populated cities in the world at that time. French society, it's Aristocracy, the colors are brighter. You're talking about fine linens and silks, you're talking about gilt chandeliers, you know, everything that your mind conjures up when you say Versailles or Paris of that era. Suddenly our characters who lived in a Scottish world for all of season one are in that world, so it's going to look and feel very different, which is exciting, you know. And the story is also different in that it's much more political, it's much more conspiracy, it's much more lies and gossips and double dealing in Paris salons and so on, and building towards a war. It's all setting the stage for the Jacobite invasion of Scotland, and will history repeat itself."
Outlander's season finale has so far received overwhelmingly positive response, despite some incredibly dark material.