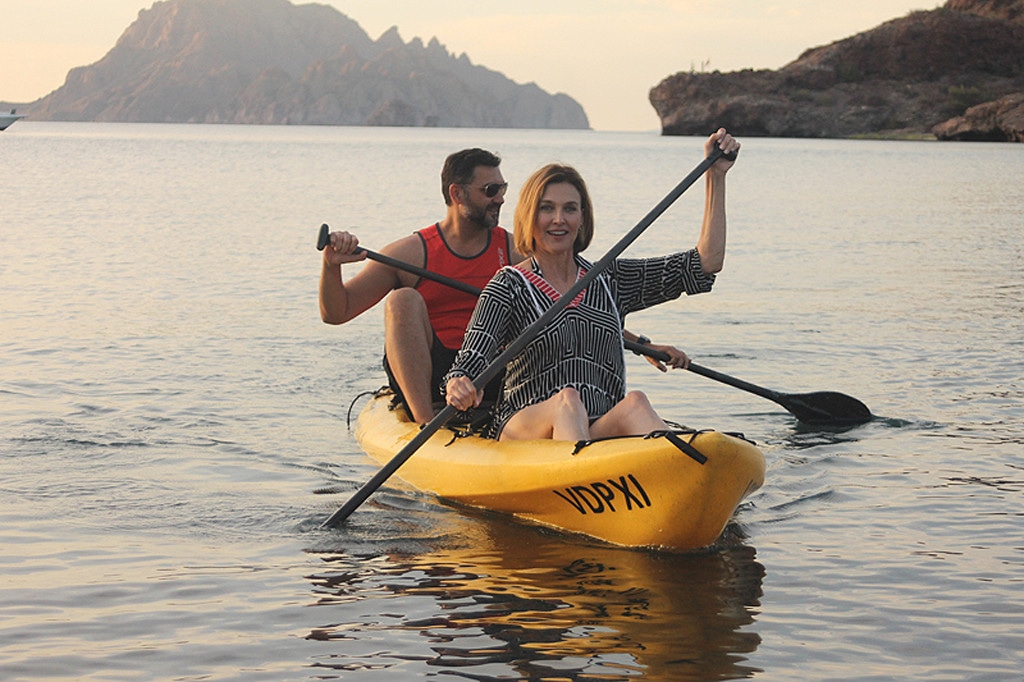 Courtesy Bertin Contreras
Belated best wishes to Brenda Strong and her hubby John Farmanesh-Bocca!
Yep, that's right—the 55-year-old Dallas star and her director-actor beau married last month, E! News can exclusively confirm. And after saying "I do," the newlyweds have been enjoying some well-deserved R&R!
Much of the former Desperate Housewives star's honeymoon has been spent with her handsome hubby at Villa del Palmar at the Islands of Loreto in Loreto, Mexico. The lovebirds have enjoyed spending time together hiking along the resort's mountains, doing yoga on a private beach, playing tennis, kayaking, sailing around the islands on a yacht and more! For one special night, the resort's executive chef even prepared a special meal for the newlyweds in their suite.
Strong has yet to publicly confirm she and Farmanesh-Bocca tied the knot in early-May, but she's happily tweeted and Instagrammed several photos of "island hopping" and the many "vacation" activities that she and Farmanesh-Bocca are enjoying together at Villa del Palmar.
It certainly looks like they're having fun! Closer Weekly was first to report about Strong and Farmanesh-Bocca's engagement this past January. The news came nearly four years after the actress and yoga enthusiast filed for divorce from former husband Tom Henri after 22 years of marriage.
Strong, who has an adult son with her ex, told Closer Weekly that she and Farmanesh-Bocca met while working together on a play. It wasn't until two years after that initial meeting, though, that they started to date.
"This came completely by surprise on all levels," she said at the time. "I have so much to look forward to with him and in our lives together."
—Reporting by Marc Malkin and Holly Passalaqua