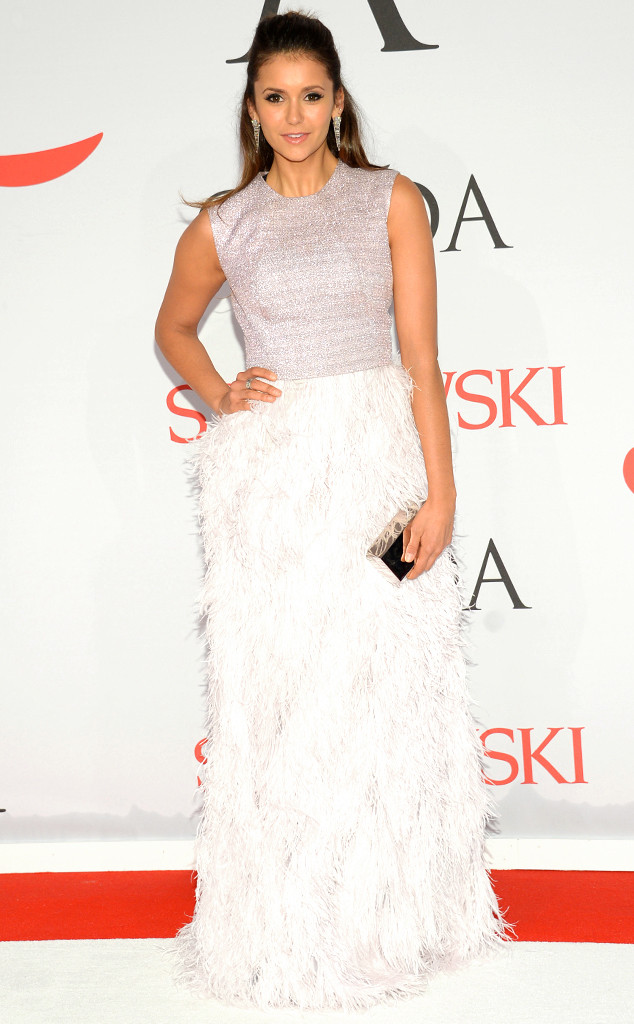 Evan Agostini/Invision/AP
Fact: Tonight's 2015 CFDA Fashion Awards is going to have some serious fashion moments. This is the event that is somewhat responsible for Rihanna's naked dress from last year. So we're betting at least one look will make your eyes pop and jaw drop.
Just consider the VIPs that have RSVPed: Taraji P Hensen, Diane Kruger, Karlie Kloss, Gigi Hadid and Pharrell Williams. Oh, and did we mention that Kim Kardashian will be making her first red carpet debut since announcing her pregnancy?! We're itching to see what the E! star will choose to adorn her growing baby bump.
And luckily we won't have to wait too much longer because the red carpet just started! So, come on, join us for what will surely be another wild night of fashion.