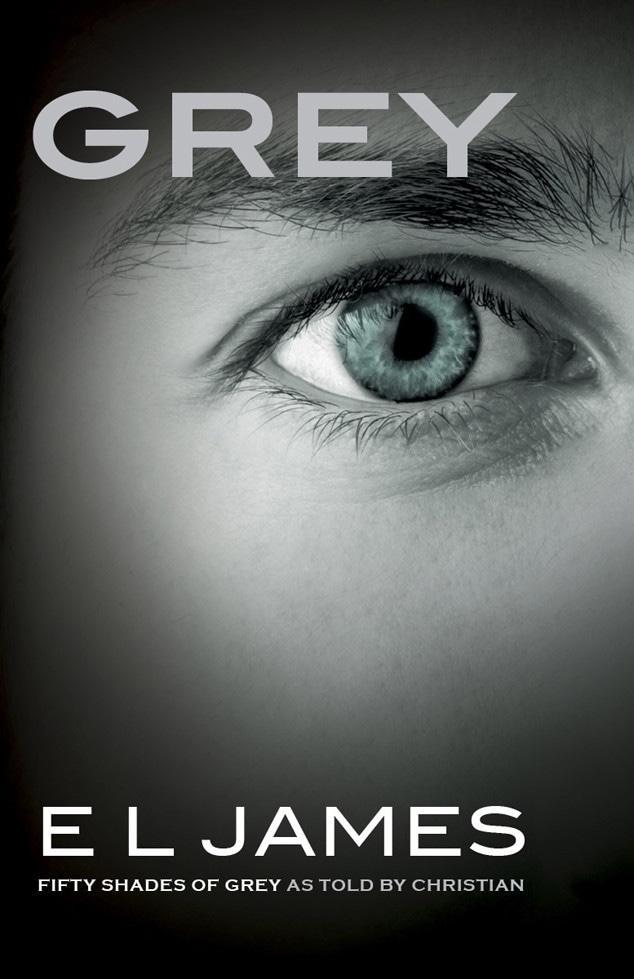 Penguin Random House UK
Fifty Shades fever is still rising—in fact, author E.L. James is releasing a new version of Fifty Shades of Grey this month written from Christian Grey's point of view!
The new novel, Grey, will be published June 18—Christian's birthday. "This book is dedicated to those readers who asked...and asked... and asked... and asked for this," James said in a statement Monday.
"Christian is a complex character," she added, "and readers have always been fascinated by his desires and motivations, and his troubled past. Also, as anyone who has ever been in a relationship knows, there are two sides to every story. It's been a great pleasure to return to my happy place-writing, being with Christian and Ana in their universe, and working with the fantastic team at Vintage."
Universal Pictures and Focus Features
The original books in James' erotic trilogy have sold over 125 million copies worldwide. These novels (Fifty Shades of Grey, Fifty Shades Darker and Fifty Shades Freed) are all told from the perspective of Anastasia Steele, the naive college grad who finds herself the object of Christian's BDSM fantasies.
The movie version of Fifty Shades of Grey, starring Jamie Dornan as Christian and Dakota Johnson as Anastasia, premiered Feb. 13, 2015. Its sequels, Fifty Shades Darker and Fifty Shades Freed, are scheduled to be released Feb. 10, 2017 and Feb. 9, 2018 respectively.
Universal Pictures Home Entertainment
Again, Fifty Shades phenomena isn't going away anytime soon! The books and films have faced their fair share of criticism, but this hasn't bothered their mastermind one bit. "I think I just realised how strong I am, and how resilient," James told the U.K.'s Telegraph shortly after the release of the first film. "Actually, I wrote the books really just to entertain myself. The fact that they've entertained a whole lot of other people is just thrilling. My only ambition when I published this (as a small e-book) was to see it one day in a bookshop. So everything else has been like, 'Holy crap!'"
(Universal Studios and E! are both part of the NBCUniversal family)