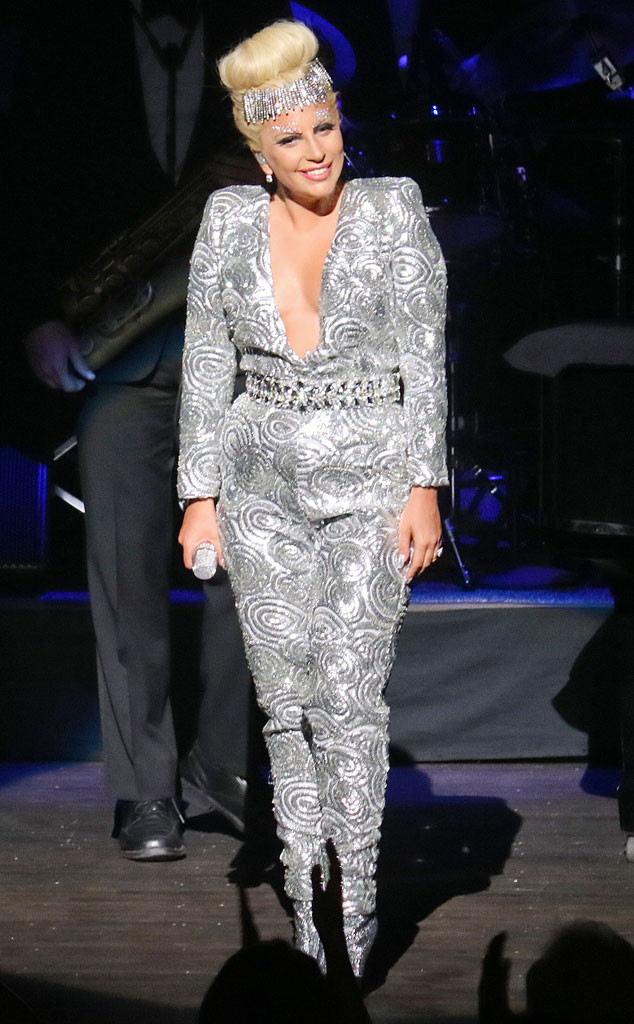 R Chiang / Splash News
Lady Gaga doesn't have a little monster on the way.
"I'm getting a little older and many people think I'm pregnant but I tell them, 'I'm just almost f--king 30,'" Gaga, 29, told the audience at the Hollywood Bowl in L.A. Sunday during her Cheek to Cheek concert with Tony Bennett.
The pop star added that she's not as svelte as she once was.
"Tony's taught me [that] you can live your life and feel the same every single day forever...Me on the other hand, I'm having a more difficult time with things," the Grammy winner said before grabbing her thigh. "A little more here and there."
Last year, Gaga confessed that, for a time, she wanted to get pregnant and start a family with her fiancé, Taylor Kinney. "I thought I did, because I was feeling kind of finished with all of the chaos of my life," she told Parade. "But then I started to spend a lot more time with Tony, and everything just became simpler, more pure, and more perfect. Now I think I'm going to take a lot more time before I have kids and settle down. I just want to sing."