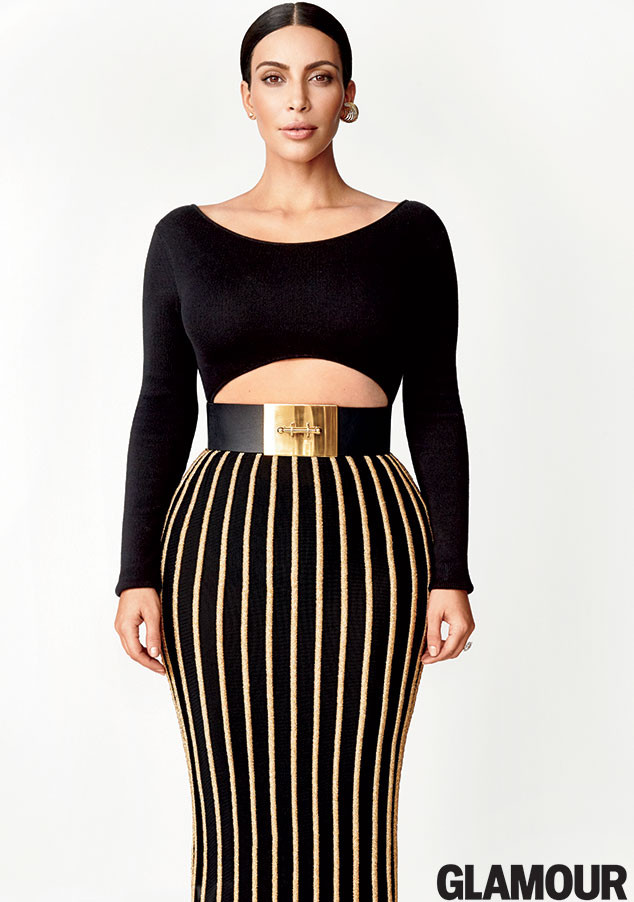 Patrick Demarchelier
Kim Kardashian and Kanye West can't wait for Baby No. 2!
"We are so beyond excited," the Keeping Up With the Kardashians star says in Glamour's July issue, on newsstands June 16. Since becoming a mom to North West in June 2013, the 34-year-old Selfish author says, "I'm a completely different person...If it all went away, and I was just a mom, I would love my life."
Kardashian announced her second pregnancy in Sunday's supertease for the second half of E!'s Keeping Up With the Kardashians, premiering later this year. Throughout the season, cameras showed her visiting fertility specialists—and even consulting psychic John Edward—as she tried to conceive a baby.
"I didn't know that I was going to be so open with [my fertility challenges]," she admits. "But meeting people at my fertility doctor's office who are going through the same things I'm going through, I thought, 'Why not share my story? It's been really emotional. One doctor told me I would need my uterus removed after I had another baby—I could only have one more. One was like, 'You should get a surrogate.' The other one was like, 'Oh, no, you'll be fine.' Then I called my doctor, and he's like, 'You know what? I believe—we'll get through it.' There are definitely times when I walked out [of the doctor's office] hysterically crying, and other times when I was like, 'OK, everything's looking good—it's going to be this month!'"
"The waiting and waiting has been a roller coaster," she adds.