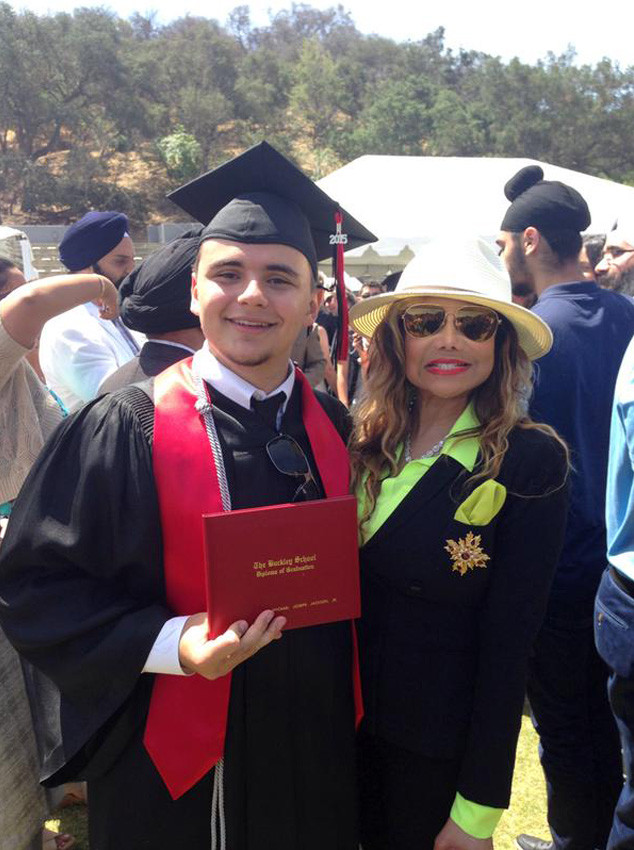 Twitter
Wearing a black cap and gown with a red sash, Michael Jackson's son Prince Jackson graduated high school this weekend with honors and was joined at the celebration by members of his famous family.
The 18-year-old is the eldest child of the late King of Pop. He and his 17-year-old sister, Paris Jackson, and 13-year-old brother, Blanket Jackson, were all homeschooled initially. After their father died in 2009 at age 50, they moved in with his mother, Katherine Jackson, now 85, near Los Angeles. A year later, Prince and Prince started attending the private Buckley School near their suburban home.
Prince's high school graduation ceremony took place on Saturday. Hus aunt LaToya Jackson, 59, tweeted a sweet pic of the two.
"So very proud of @princemjjjaxon," she wrote. "YOU DID! And you did it with Honors!!! #buckleyclassof2015."