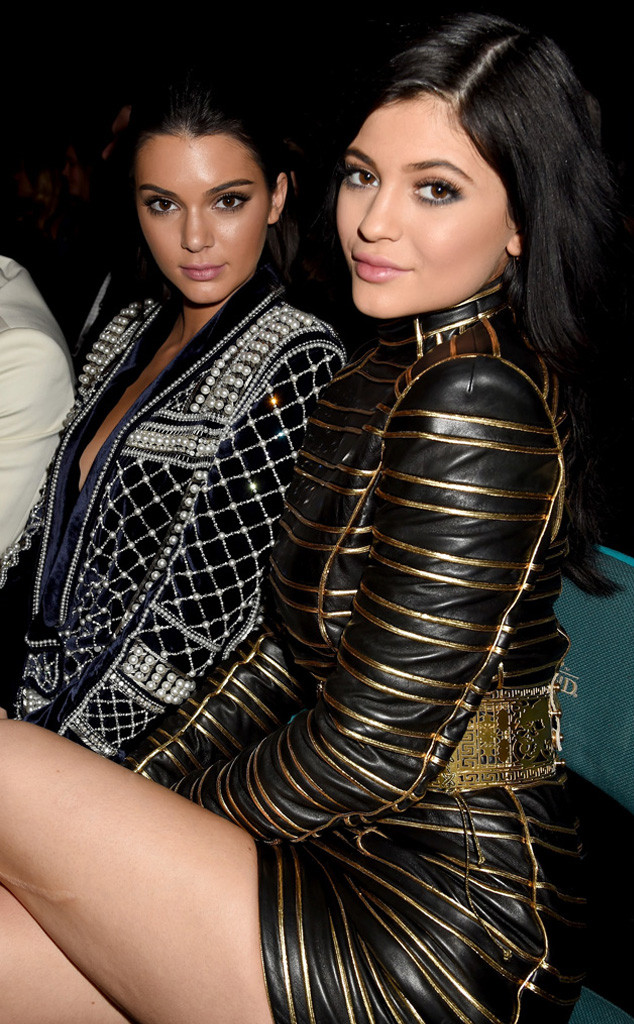 Jeff Kravitz/BMA2015/FilmMagic
Kendall Jenner and sister Kylie Jenner seem fearless on social media, where they often showcase daring looks to their millions of followers, but there is one thing that definitely seems to scare them: Aging.
The 19-year-old and the 17-year-old stars of Keeping Up with the Kardashians talked about growing older in an interview with the U.K. newspaper The Sunday Times' Style magazine, which features them on the May 31, 2015 cover.
"I'm scared of the day I turn 19," Kylie was quoted as saying. "I really don't want to grow past 18."
According to the newspaper, she then looked at Kendall and said, "You'll be 20 this year — that's crazy. And any second you'll be, like, 21, 22, 23..."
"It's scary," Kendall replied, nodding. "Life is scary."