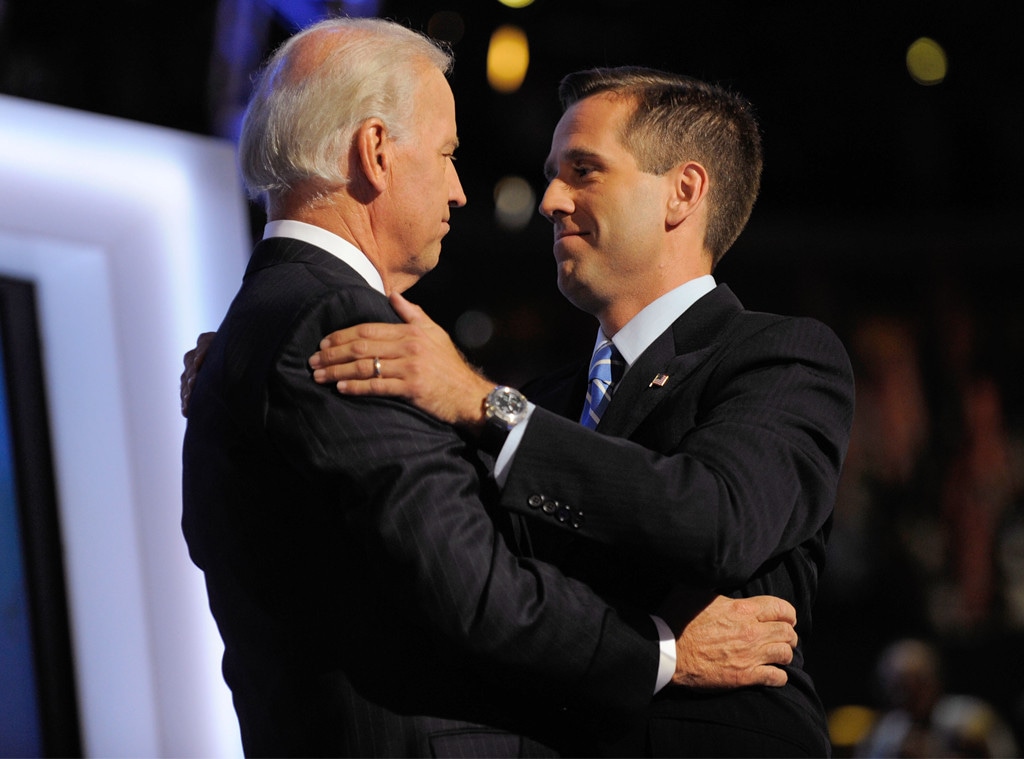 Keith Bedford/Bloomberg via Getty Images
Joe Biden and his family are experiencing yet another tragedy.
E! News can confirm the vice president's son, Beau Biden, passed away Saturday after a battle with brain cancer.
"The entire Biden family is saddened beyond words," Joe said in a statement. "We know that Beau's spirit will live on in all of us—especially through his brave wife, Hallie, and two remarkable children, Natalie and Hunter."
The statement continued, "In the words of the Biden family: Beau Biden was, quite simply, the finest man any of us ever knew."
According to NBC News, Beau was hospitalized this week at Walter Reed Medical Center. He was diagnosed with brain cancer in August of 2013, which ultimately contributed to his death. The vice president's office said that Beau died when surrounded by his family. 
"Beau Biden believed the best of us all," President Barack Obama said in a statement shortly after learning the news. "For him, and for his family, we swing our lanterns higher."
He concluded, "Michelle and I humbly pray for the good Lord to watch over Beau Biden, and to protect & comfort his family."
Beau was attorney general of Delaware from 2007 to 2015 and was a major in the Delaware National Guard where he earned the Bronze Star. He also served one year in Iraq while on deployment with the Guard. Last year, he said he planned to run for governor in 2016.
The passing is another tragic loss for Joe whose first wife and 13-month old daughter passed away in a car wreck in 1972. Our thoughts and prayers are with the entire Biden family.