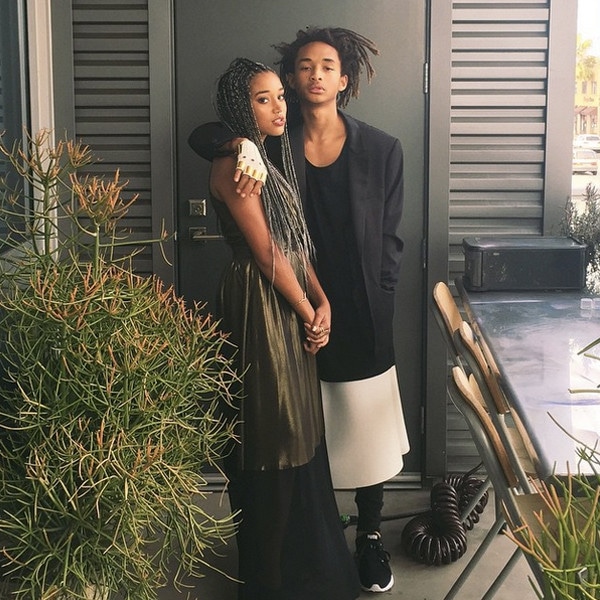 Instagram
Jaden Smith is all about prom season...and making fashion statements.
Actress Amandla Stenberg, 16, who played Rue in The Hunger Games brought the 16-year-old actor and son of Will Smith and Jada Pinkett Smith to her high school prom.
She shared on her Instagram page on Friday a photo of herself in a shining bronze dress, standing next to Jaden, who sports a black blazer over what appears to be a long, black and cream color block over-the-knee shift dress, paired with black skinny pants, sneakers and a white and gold fingerless glove on one hand.
"Prom," Stenberg tweeted.
Jaden, who has been spotted in public wearing a dress before, had also attended another prom earlier this month. There, he also made a bold fashion statement—he sported a white Batman costume.
Amandla also shared more Instagram photos of the two, including one showing Jaden smelling his white rose and baby's breath boutonnière.
"Gentleman," Stenberg wrote."