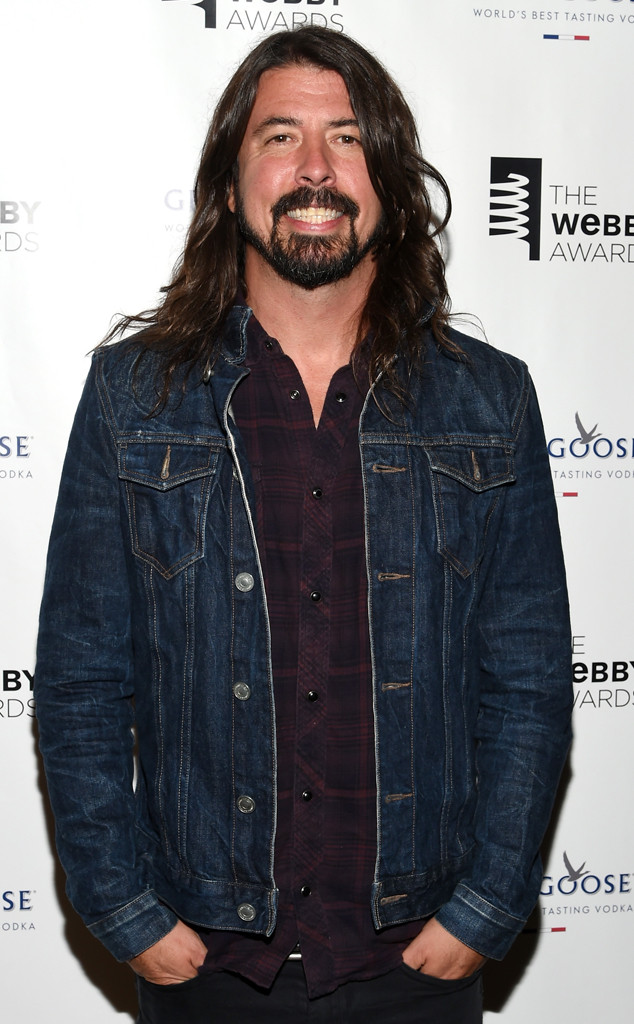 Getty Images
Before he was a member of two of the most popular rock bands in the world, Dave Grohl was a fan, just like us. And boy, was he adorable!
At age 14, the Foo Fighters frontman and former drummer of Nirvana sent a letter to one of his music idols, rocker Ian MacKaye, then the frontman of popular hardcore punk band Minor Threat. The group broke up in the '80s and he later formed Fugazi. He is currently the lead singer of the group The Evens.
Grohl, now 46, shared a photo of part of his fan mail on Foo Fighters' Instagram page this week, saying, "Look what my hero Ian Mackaye (Minor Threat/Fugazi) just found: a letter I wrote to him when I was 14! Haha!"
"Good thrash," he had written in black marker. "So I was wondering if you could give me some number or people to get in touch with. It would help. THANX."
He also included his phone number and the hours he could be reached—"3 to 10 p.m."