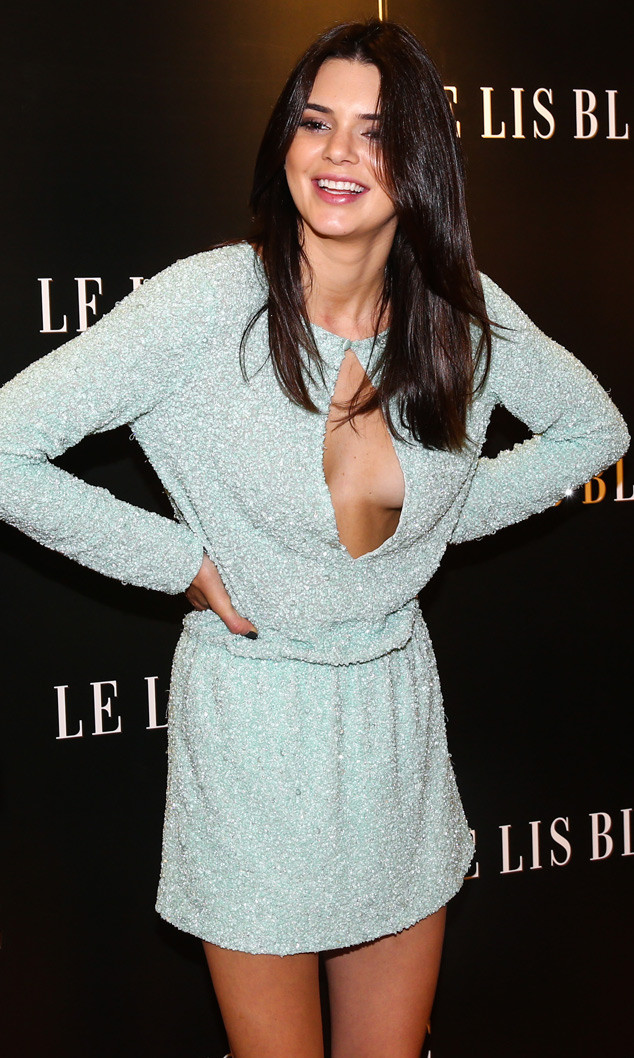 Photo Rio News / Splash News
Psst! Kendall Jenner...don't...move.
The 19-year-old model and Keeping Up With the Kardashians star showed quite a bit of skin at an appearance in Brazil. At recent cocktail party celebrating local fashion brand Le Lis Blanc's winter collection, Jenner grinned as she posed, with her hands on her hips, in a long sleeve, baby blue textured mini-dress with a plunging keyhole neckline and draped waist.
She also recently showcased another revealing look on Instagram—the reality star sports a pair of short shorts that show part of her butt cheeks.