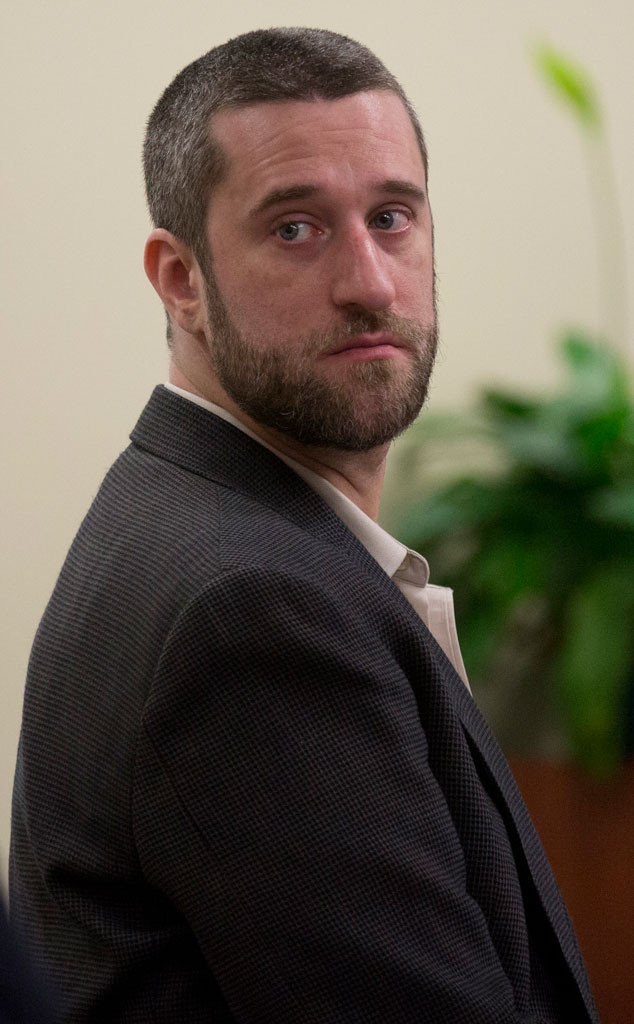 Jeffrey Phelps/Getty Images
Dustin Diamond, best known for playing Screech on Saved by the Bell, has been found not guilty of a felony after being accused of stabbing a man during a bar fight but was convicted of two misdemeanors and still faces the threat of a jail sentence.
Prosecutors accused the 38-year-old actor of stabbing a 25-year-old man, Casey Smet, at The Grand Avenue Saloon on Dec. 26 after his fiancée, Amanda Schutz, 27, got involved in an altercation with a woman who was allegedly harassing her and the actor. Diamond had pleaded not guilty to a felony charge of recklessly endangering safety and misdemeanor charges of carrying a concealed weapon and disorderly conduct with a dangerous weapon.
On Friday evening, a Wisconsin jury found him not guilty of the felony. Schutz was herself found guilty of misdemeanor disorderly conduct.
"We're happy with the results, we think that justice has been done," Madison TV station WISC-TV quoted Diamond's lawyer, Thomas Alberti, as saying. "The jury did a good job."