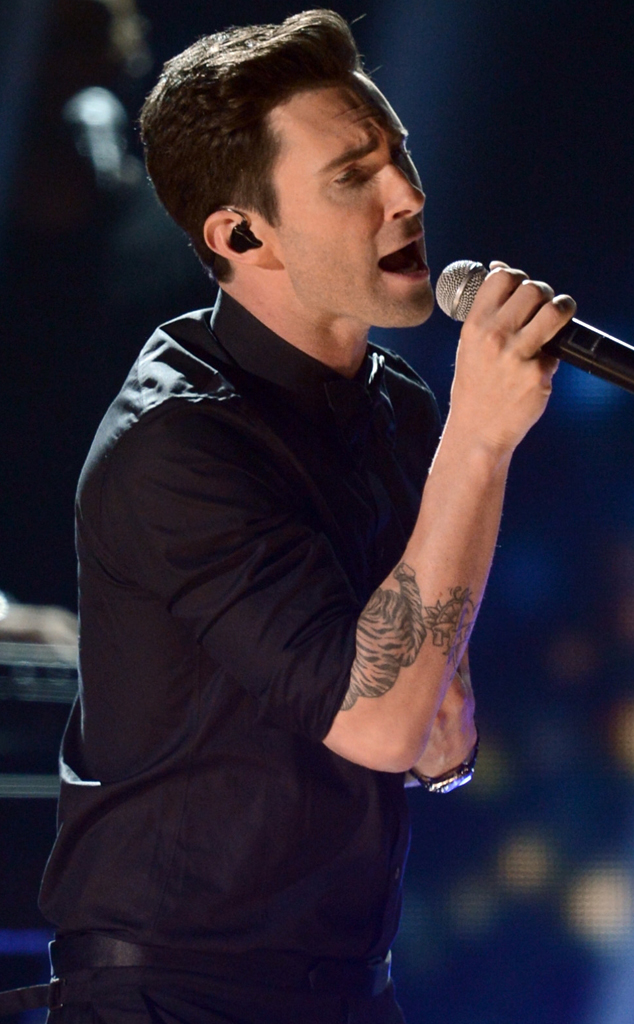 Kevin Winter/Getty Images
UPDATE: Adam Levine tweeted on Saturday, "Feeling Better today. Saw The Doc. Resuming tour in Birmingham tomorrow! We're Baaaack!"
__________________________
Sorry Liverpool fans, but you won't be belting your hearts out to "Sugar" tonight with Adam Levine while wishing he would come and put it down on you.
The Maroon 5 frontman had to unfortunately cancel their concert tonight at the Echo Arena due to throat problems. Levine took to Twitter to apologize to U.K. fans, writing, "Guys, I HATE having to let you down tonight. My cords [sic] are toast. We resume Sunday in Birmingham. Apologies. :("
He also previously released a statement explaining, "I am really sorry not to be able to perform tonight, but I have been told to rest up by the doctor. As a band we always want to give every performance our all and sadly I just cannot do that tonight."