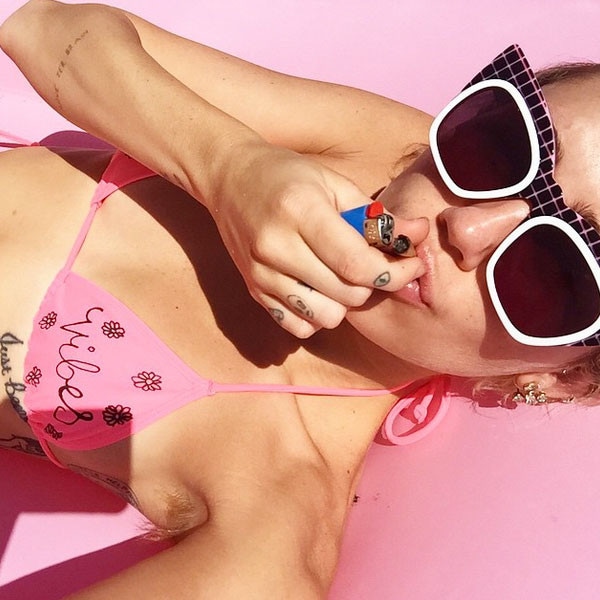 Instagram
Oh boy, Miley Cyrus is not afraid to let loose. 
She's got a bold new selfie on Instagram flaunting her skimpy pink bikini, her tats and her hairy pits.
The hair is long and noticeable, prompting many of her followers to write the same pithy comment, "Armpits." 
This isn't the first time we've been exposed to Miley's unkempt underarms. One time she even dyed them pink! And when inducting her idol Joan Jett into the Rock and Roll Hall of Fame, she made sure everyone could catch sight of her unshaved punk rock girl armpits. 
She posted the caption, "Today hazzzzz be consistently chill AF #evengotsomecleanindone #f--kyeah" 
The former Disney Channel star is living it up and doing it how she wants to. Good for her! Who says women need to shave their armpits?
She's just one of the many celebrities defying long-held beauty standards and setting new trends for millions of followers.