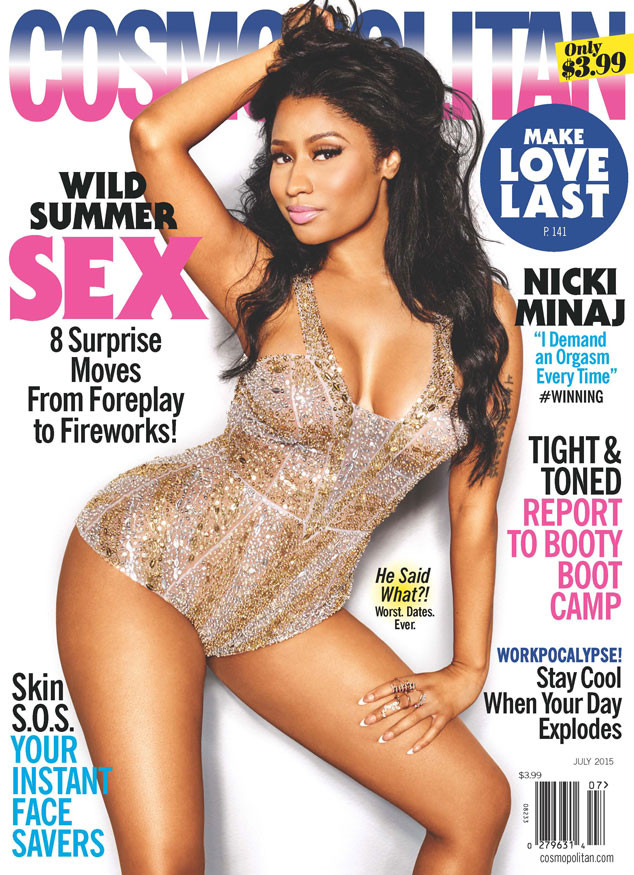 Matthias Vriens-McGrath/Cosmopolitan
Ever wonder what it's like to sleep with Nicki Minaj? Wonder no more!
The 32-year-old rapper tells Cosmopolitan's July issue that she's pretty particular when it comes to sex. As she puts it, "I demand that I climax. I think women should demand that."
"I have a friend who's never had an orgasm in her life. In her life! That hurts my heart," she continues. "It's cuckoo to me. We always have orgasm interventions where we, like, show her how to do stuff. We'll straddle each other, saying, 'You gotta get on him like that and do it like this.' She says she's a pleaser. I'm a pleaser, but it's 50/50."