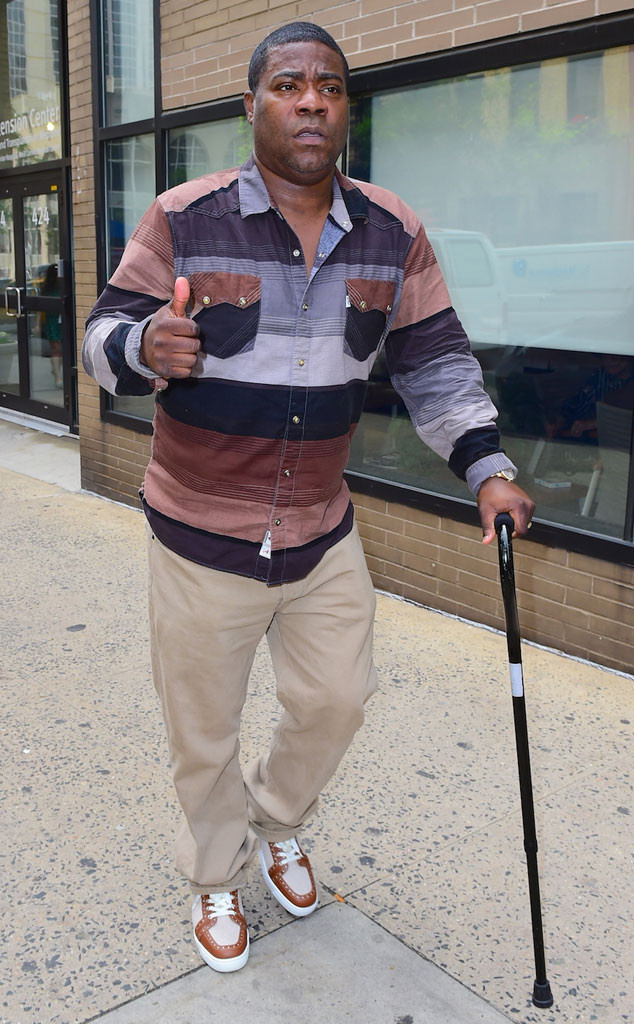 Splash News
Tracy Morgan is looking happier and healthier after settling his lawsuit with Walmart.
The 46-year-old comedian stepped out in New York today for the first time since he ended his lawsuit against Walmart arising from the June 7, 2014 multi-vehicle accident that left Morgan critically injured and hospitalized and left his pal James McNair dead.
Morgan, who hasn't been photographed out and about in public since the tragic car crash, looked well and only needed the help of a cane to walk. Morgan was even in good enough spirits to flash a thumbs up sign to photographers.
In addition to today's outing, Morgan will do his first post-accident interview with Matt Lauer on the Today show Monday.