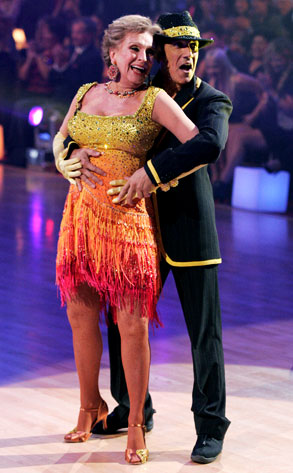 ABC/KELSEY McNEAL
Cloris Leachman was kicked off of Dancing With the Stars tonight—to the surprise of, oh, let's see, carry the one and you have...no one.
She took the news like a champ, giving a handshake to the judges and keeping her head held high...that is, until the cameras stopped rolling.
We hit the scene backstage tonight at DWTS and let there be no mistake: The 82-year-old dancing diva is devastated. And like a bad rash or a good friend (depending on your take on Cloris), she tells us she won't be going anywhere anytime soon...