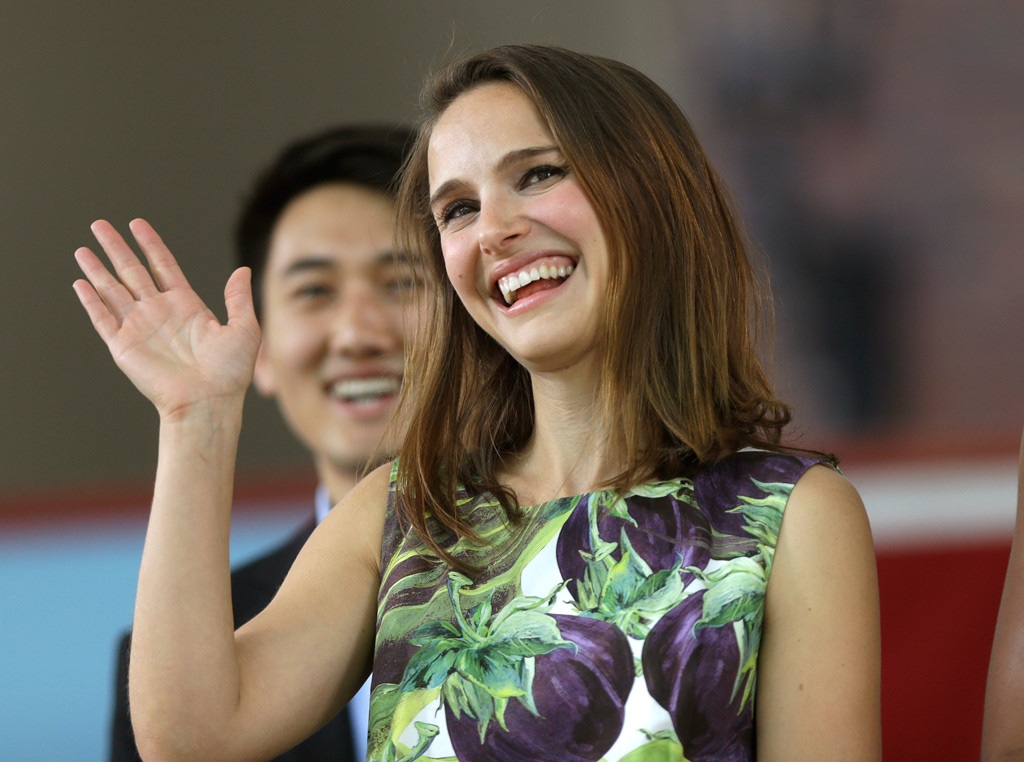 AP Photo/Steven Senne
The only true knowledge is in knowing that you know nothing.
So said Socrates, more or less, and so suggested Natalie Portman in a speech she made to graduating Harvard seniors Wednesday at the university's Class Day. The Oscar-winning actress and fellow Crimson (she graduated in 2003) told the kids to embrace their inexperience and use it to their advantage, as she did when undertaking the part that led to the most accolades of her career.
Admitting that she was "woefully unprepared" to execute the dance moves required for her role as a troubled ballerina in Black Swan, Portman added, "The point is, if I had known my own limitations, I never would have taken the risk. And the risk led to one of my greatest personal and professional achievements."

Portman was referring, of course, to her triumphant award season that culminated in her Oscar win and the fact that she ended up having a child with and marrying the film's choreographer, Benjamin Millepied.
"Make use of the fact that you don't doubt yourself too much right now because, as we get older, we get more realistic," she continued. "Accept your lack of knowledge and use it as your asset."
And Portman seems to be on a tear right now on the risk-taking circuit. She was just at the Cannes Film Festival for the premiere of her directorial debut, The Tale of Love and Darkness (which she also co-wrote and starred in), and she is planning to play Ruth Bader Ginsburg in On the Basis of Sex, about the activist-lawyer's rise to becoming a Supreme Court justice. And after that, she'll step into the iconic shoes of Jacqueline Kennedy. No pressure, of course.
Heck, even speaking at her alma mater felt like a risk!
"I have to admit, primarily because I can't deny it—as it was leaked in the Wikileaks release of the Sony hack—that when I was invited I replied, and I directly quote my own email, 'Wow, this is so nice! I'm going to need some funny ghost writers. Any ideas?'
"This initial response, now blessedly public, was from the knowledge that at my Class Day, we were lucky enough to have Will Ferrell as Class Day speaker, and that many of us, hungover or even freshly high, mainly wanted to laugh."