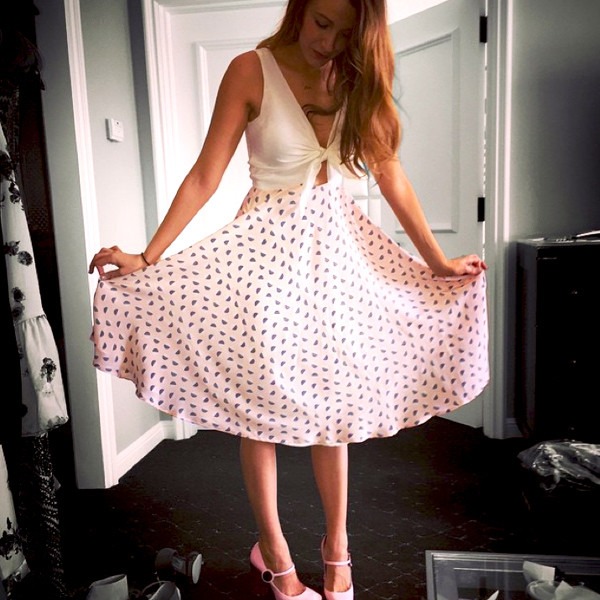 Instagram
Blake Lively is a woman of many trades—actress, spokesmodel, lifestyle guru, red carpet goddess—and now, she can add fashion designer to that impressive list. 
The 27-year old star shared her first-ever fashion design on Instagram, a mod-feminine frock created with the help of Blake's Preserve-approved Amourt Vert label.
"I may not be able to draw worth a lick, but I am proud of this dress I co-designed with Amour Vert for @preserve_us," the proud new designer captioned the snapshot. "You better send me pics if you buy it! I want to share your photos!! #PRSRV so I see it."
Constructed entirely of silk, the delicate dress features an ivory tie-top and billowing printed skirt. What's more, Amour Vert—French for "green love"—is a green fashion line with a zero-waste design philosophy, meaning that this $230  splurge can double as an act of eco-friendliness. Win-win! 
While this is Blake's first foray into the world of design, we doubt it will be her last.
"To be honest, I could really see myself opening a clothing label and might even do it one day," baby James' momma told German mag Jolie (via Belfast Telegraph).
Well, good! Because we could really see ourselves shopping your line, Blake.