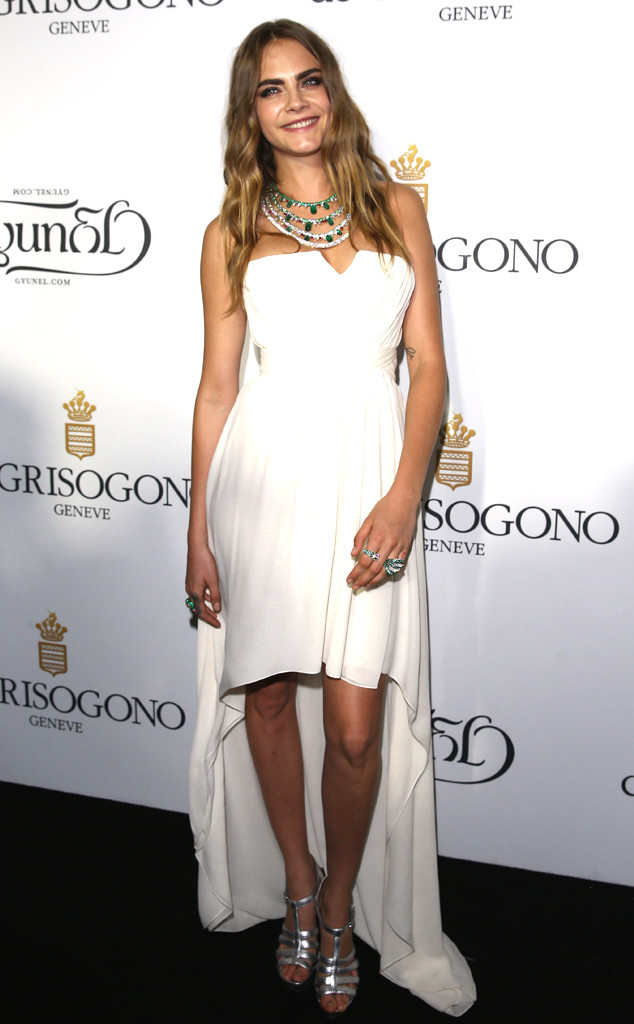 Andreas Rentz/Getty Images
Ask Cara Delevingne about Suicide Squad and she gets so excited that out fly the F-Bombs.
The 22-year-old supermodel, known for her remarkable eyebrows and for making quirky faces in photo shoots, plays the Enchantress in the anticipated anti-hero, supervillain ensemble film, based on the DC Comics franchise. The movie marks one of her biggest acting roles since she made her onscreen debut with a small role in Anna Karenina in 2012. And boy, can she sell it.
"It's f--king insane," she told EW.com in an interview posted on Tuesday. "I'm not the biggest fan of superhero films. There are so f--king many. I love the Batmans but some of them I'm not that keen on. I've never been so excited to see a film and I'm actually in it. I wish I could tell you about it at all. The movie is going to be the best thing in the world. The camaraderie on set is insane."