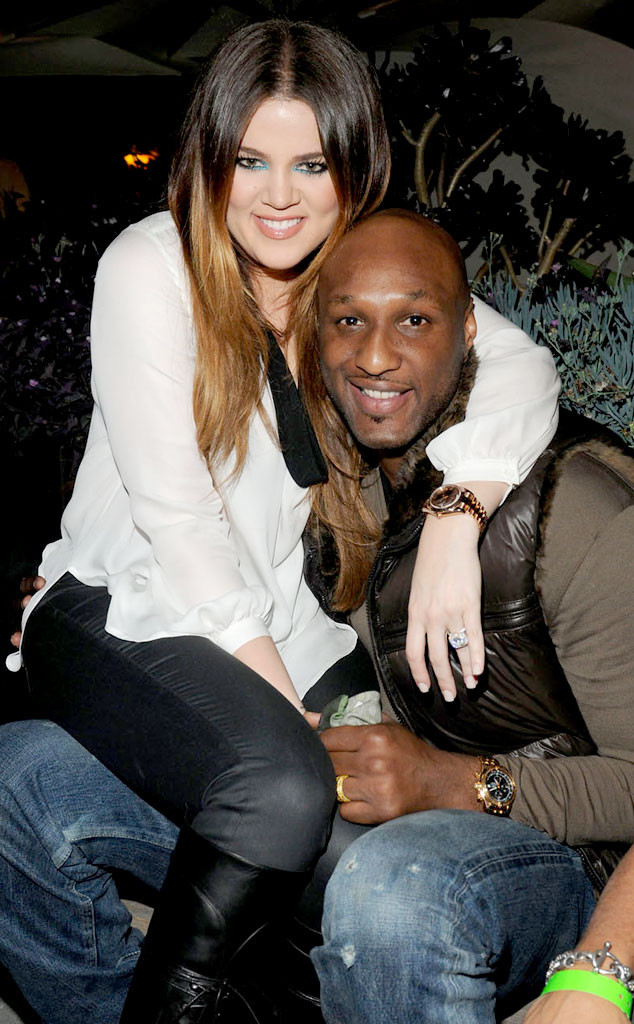 Michael Simon/startraksphoto.com
Is there hope for a fairytale ending after all? According to Lamar Odom, there might be.
Odom told a reporter that he believes there is still a chance he will get back together with estranged wife Khloe Kardashian. When asked whether or not he thinks it could happen, he replied, "Of course." He also added that KoKo is still his "girl" even though she has been trying to go through divorce proceedings.
"That's my wife," he declared.
Shortly after the video surfaced, the Keeping Up With the Kardashians star posted a lengthy quote to Instagram about broken hearts. Although it could merely be a coincidence, the timing is definitely questionable. Regardless, Lamar's hopes and dreams might be crushed upon reading this message.
"I know you've lost someone and it hurts," the quote begins. "You may have lost them suddenly, unexpectedly...You cannot control the depth of a wound another soul inflicts upon you."