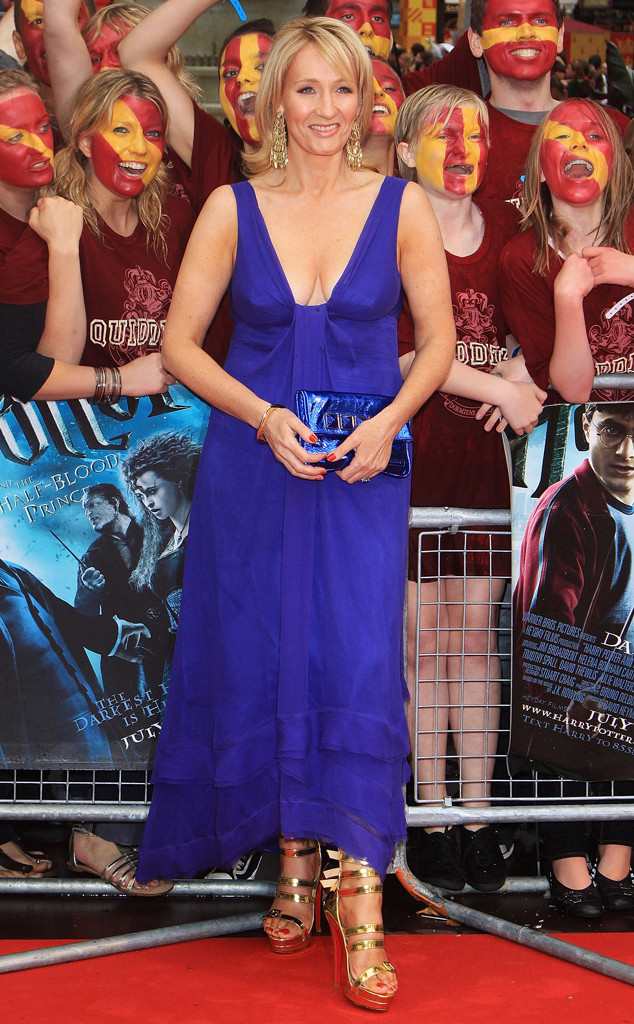 Tim Whitby/Getty Images
Queen J.K. Rowling is at it again. And by "it," we mean she's shutting down awful trolls on Twitter who really should never be allowed near social media. Or a computer. Or humans. Or civilization in general.
We're of course talking about the Westboro Baptist Church.
The Harry Potter author recently tweeted about the news that Ireland had voted in favor of marriage equality, calling it "extraordinary and wonderful." Fans tweeted back about the historic moment, and it eventually led to a Dumbledore mention, as J.K. has confirmed that the Hogwarts headmaster was gay.