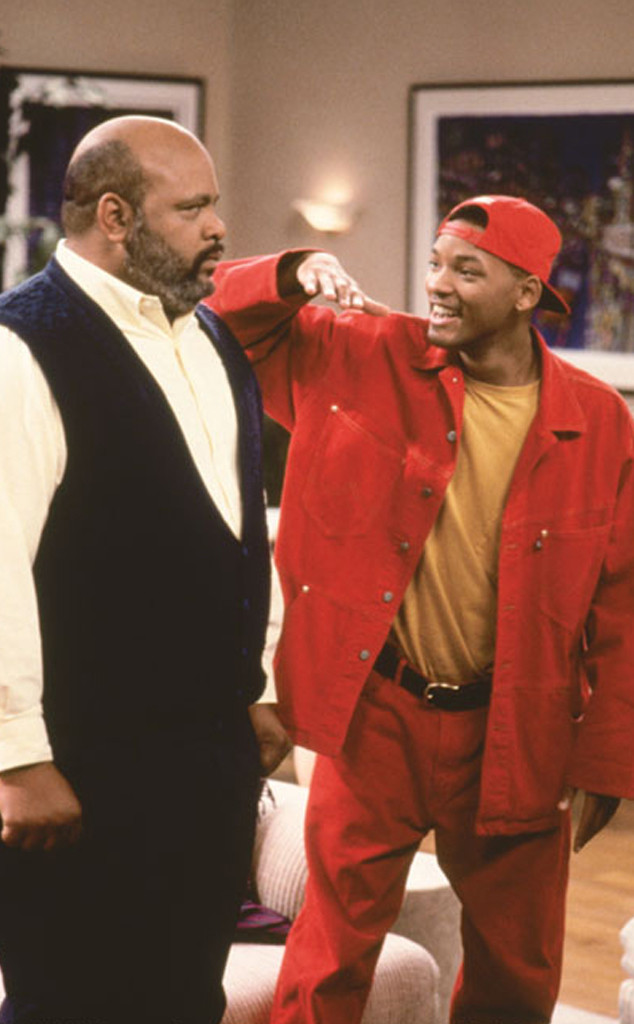 NBC
Now, this is a story all about how, you found out how much older the cast is now, and we'd like to take a minute, just sit right there, and we'll look back at the prince of a town called Bel-Air...
Fans of the iconic '90s sitcom Fresh Prince of Bel-Air remember Uncle Phil (James Avery) as the head honcho, the man of the family, the big kahuna. Well, how about a little fun and super nostalgic fact for you? Will Smith is now older than Avery was when the TV series began. Mindblown.
Avery was 45 years old when the first episode aired in 1990, and come September, Smith will be ringing in his 47th birthday. Where does the time go?!
But why stop there? Let's discuss the ages (and make you feel old in the process) of the other cast members, too.
Alfonso Ribeiro, who played Carlton, is now 43. Karyn Parsons, who played Hilary, is 48. Daphne Maxwell Reid, who played Aunt Vivian (for the second half of the series...yeah, that switch-up was a little awkward), is now 66.
Tatyana Ali, who played Ashley, is 36. Joseph Marcell, who played their butler Geoffrey, is 66. DJ Jazzy Jeff, Will's partner-in-crime, is 50. And are you ready for this one? Baby Nicky, aka Ross Bagley, is 26 freakin' years old!
Sadly, the Fresh Prince family were in mourning when they lost their Uncle Phil last year. The 68-year-old actor died due to complications from open-heart surgery.
"Some of my greatest lessons in Acting, Living and being a respectable human being came through James Avery," the Men In Black star wrote after Avery's passing. "Every young man needs an Uncle Phil. Rest in Peace."
He is survived by his wife of 26 years, Barbara Avery; step-son Kevin Waters; and his mother, Florence Avery.