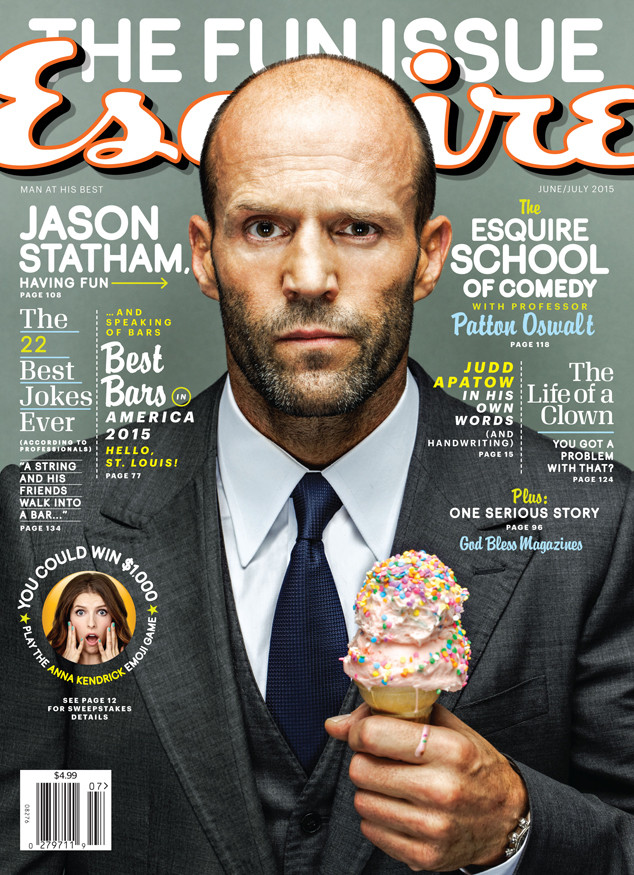 Nigel Parry/Esquire
Jason Statham is used to playing the tough guy, but in his latest film Spy, he's tackling a whole new genre: comedy.
The Brit opens up about starring alongside Melissa McCarthy in the latest issue of Esquire and admits that he isn't terribly concerned about winning anyone over.
"I've always been apprehensive about trying to do a f--king comedy, because they're either brilliant or they're f--king terrible," he explained.
"At least in making an action film, there's always going to be someone who wants to see a car chase. Even if a lot of the people don't like it, there will be a lot of people that do. But bad comedy is just garbage. But this works, and I give a lot of the credit—or all of the f--king credit—to Paul [Feig] and the writing."