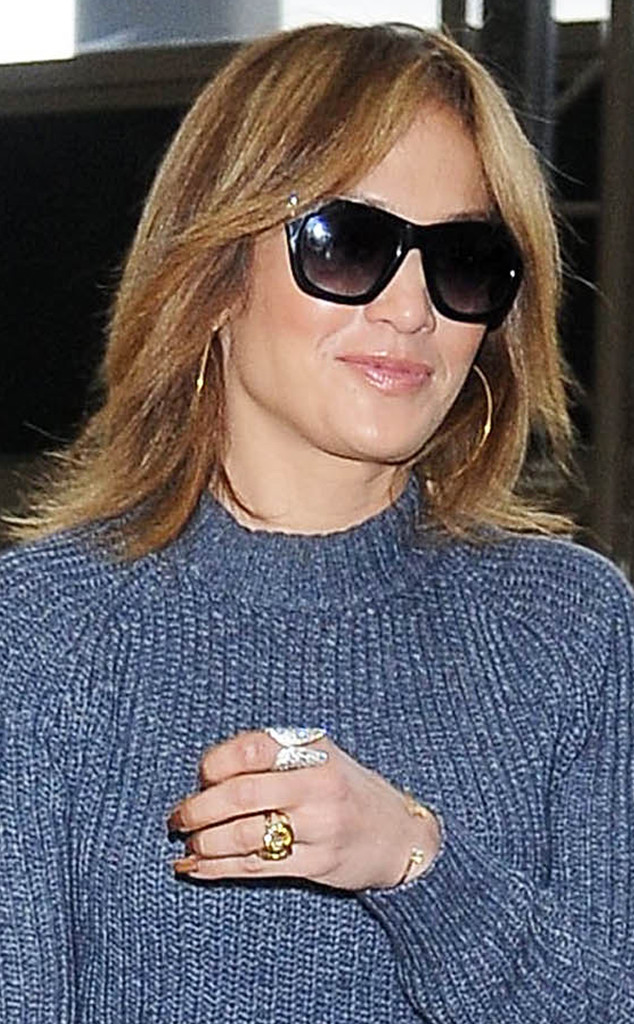 BJJ/Vasquez/FAMEFLYNET PICTURES
Hey, shorty!
In your case, Jennifer Lopez, we mean that for a number of reasons.
Mainly because of the new haircut the singer debuted today at LAX on Tuesday. Yes, J.Lo, lover of long locks, has gotten a big chop. The American Idol judge was spotted arriving at the Los Angeles airport today with above-the-shoulders tresses. Not exactly a bob, more like a sort of lob. The new crop has lots of layers, creating a feathered effect around the star's face.
And it may have just been a coincidence, but at least one person who greeted Lopez at LAX was primed to celebrate. A clown who appears to have also been responsible for the 2014 confetti-bombing of Khloe Kardashian was at it again today, tossing a handful of the festive stuff at J.Lo as she passed by.