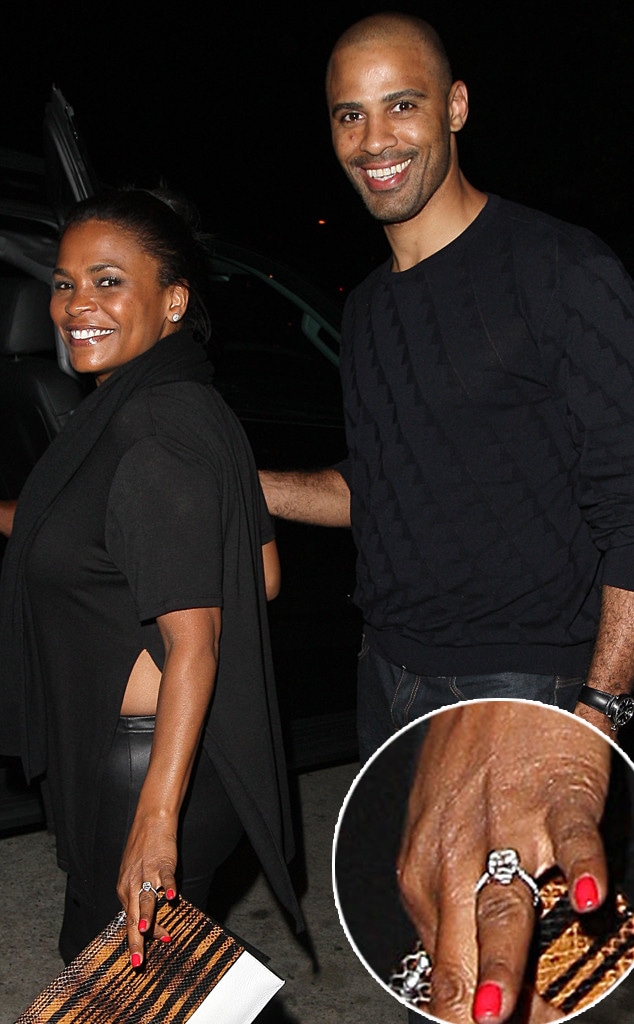 Photographer Group / Splash News
Nia Long is getting ready to walk down the aisle!
E! News has exclusively confirmed with the actress' rep that she is engaged to her longtime boyfriend Ime Udoka. The 44-year-old Boyz n the Hood star sparked speculation of an engagement when she was spotted wearing a sparkly diamond on that finger recently, but neither of the two lovebirds had made any mention of the big news.
Until now, that is.
Long and the former NBA player and San Antonio Spurs assistant coach have been romantically linked for over five years now, and also have a son together, 3-year-old Kez. He joins brother Massai, Long's son from a previous relationship, in the family fold. Kez is Udoka's first child.
"I think that women who are extremely driven to success, ambitious, I think they get to a point in their lives where they're like, 'Uh oh. I am 30-something years old, and I don't have a husband and I don't have children yet and what does that mean?'" Long told Rolling Out during a press run for her 2013 film The Best Man Holiday.
"I think what it means is stay in your course because it's going to happen when it's supposed to happen," she added. "It doesn't happen for everyone at the same time, so you can't compare your life to someone else's."
Nia also spoke about the importance of being aware of love and not pushing a good thing away.
"You have to have an open heart to be vulnerable to accept it when it does come. I think the more success you have as a woman, you kinda go, 'Well, I don't really need a man, cause look—I have everything I want,' but the truth is you do need a partner because at some point in your life you're not going to want to walk alone."
Congratulations to the couple!