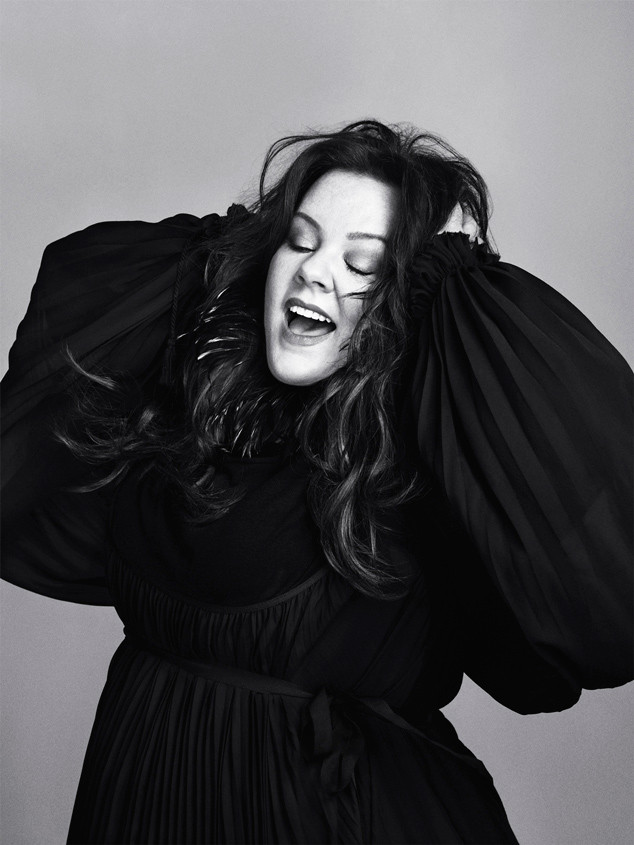 Courtesy David Slijper/More Magazine
When it comes to fashion, rules are made to be broken.
Perhaps no one understands that better than Melissa McCarthy. After years of development, the Spy star's first clothing collection, Melissa McCarthy Seven7, will debut in August. The apparel line will include about 80 pieces, in sizes 4 to 28, with prices ranging from $59 to $159. Items will be available through retailers such as Nordstrom, Bloomingdale's and Macy's, as well as at MelissaMcCarthy.com.
"It's pretty consuming," McCarthy tells More of balancing acting and designing. "My problem is, I don't hand things off very well. I just figure if it has my name on it and I want to make people feel good about wearing it, I can't pass it off."
The 44-year-old Michelle Darnell actress, who graces the magazine's June cover, has been very involved creating the line with her manufacturing partner, Sunrise Brands. "The initial thought was, I may or may not go to meetings," she says. "And then I started delivering drawings and saying, 'No, this is the length, this is the arm measurement,' and they were like, 'Um, we kinda didn't think you'd be here.'"