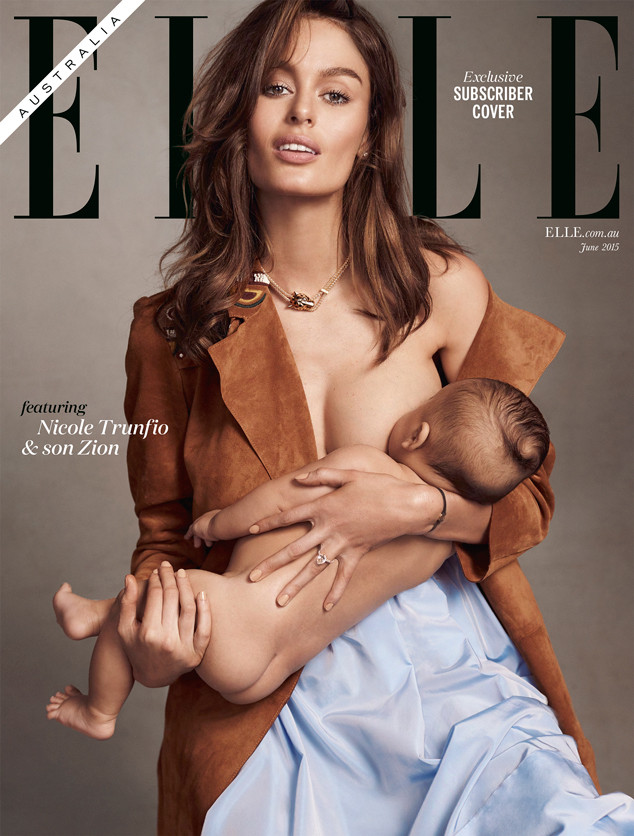 Elle Australia
Nicole Trunfio is speaking out in defense of her breastfeeding Elle Australia cover.
For the June issue of the fashion mag, the 29-year-old supermodel recently posed with one breast out while feeding her infant son Zion. Needless to say, the gorgeous image of the intimate mother-son moment stirred up some controversy following the mag's release.
On Tuesday morning's episode of Good Morning America, Trunfio spoke out in support of the breastfeeding photo. "I didn't think it was going to be such a big deal. There's nothing worse than, as a mother, doing something that's so necessary like feeding your child and feeling like somebody could have an opinion about it or somebody's looking at you the wrong way," she said. "I think it should be something that isn't a [subscriber's cover], it's a huge part of being a woman and motherhood."