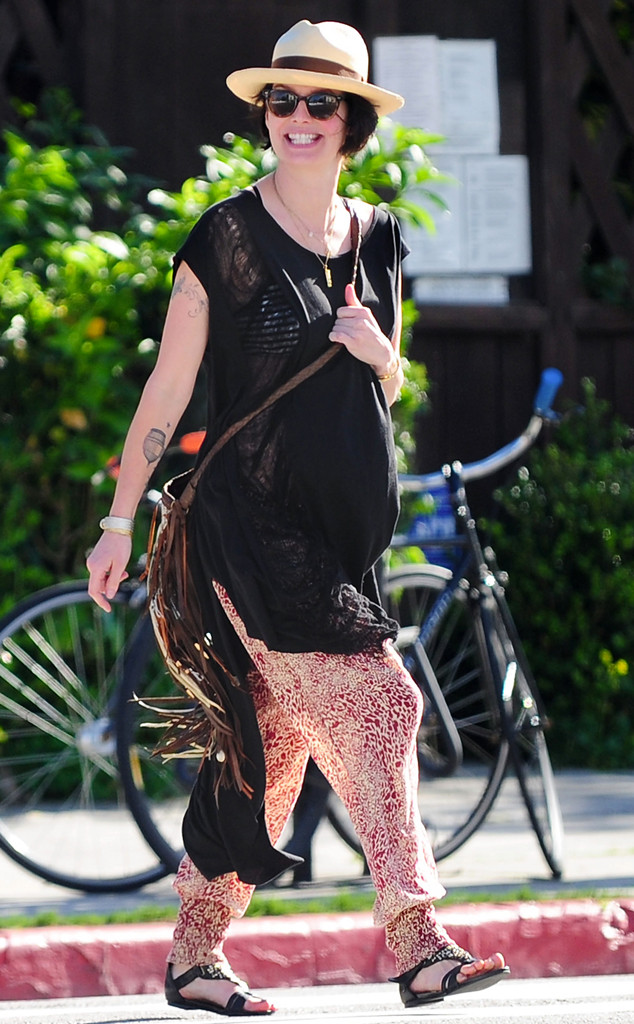 AKM-GSI
Cersei Lannister is going to have one of each in real life!
Game of Thrones star Lena Headey revealed that not only is she pregnant with a baby girl, she also dished that she will be arriving in about six weeks! In a guest blog post on PlanUSA.org titled "My Daughter," Headey wrote that she will be fighting for women's rights in developing countries so that women abroad can enjoy the same rights she and her future daughter have.
"I am having a baby girl in six weeks. You have all been so lovely in your messages to me, and I thank you for that," she wrote. "My daughter will have freedom of choice. She will be free to dance, to sing, to be educated in the fields that spark her passion, to marry if she wants, to marry WHO she wants, to remain single, or to fall in love with another woman."