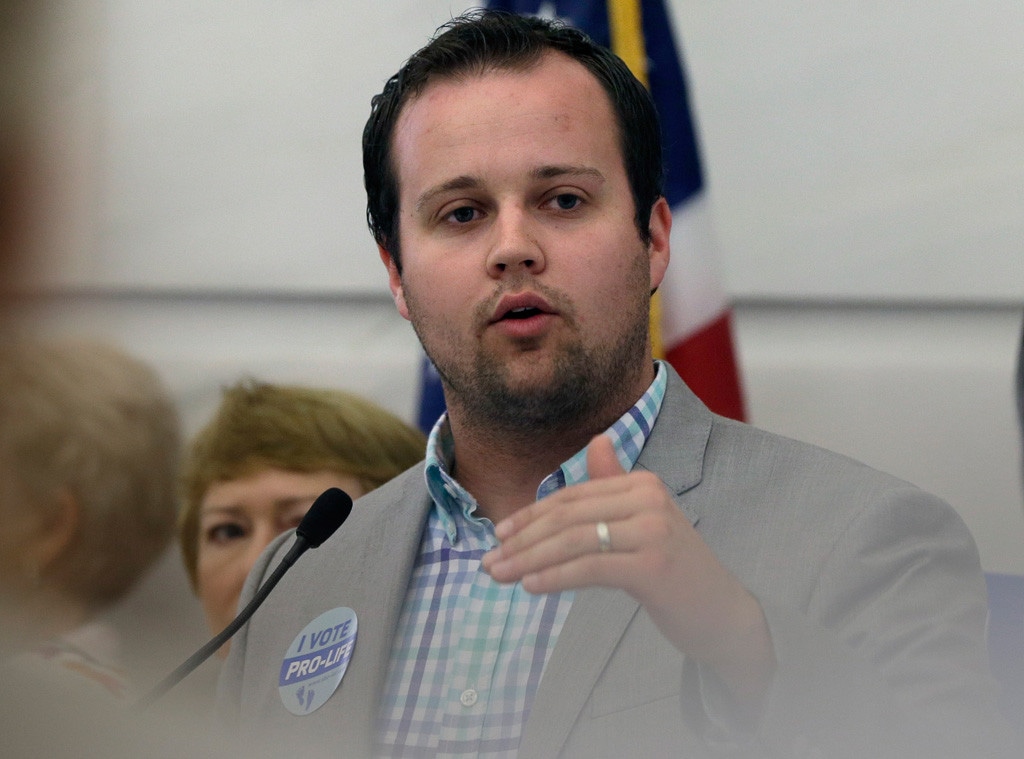 AP Photo/Danny Johnston
A scheduled speaking engagement by 19 Kids and Counting star and conservative activist Josh Duggar has been canceled in wake of recently unearthed allegations that he molested five underage girls when he was a teenager, marking the latest career setback for the eldest child in the famous reality show family.
The 27-year-old had issued an apology without addressing the accusations, which were described in a 2006 police report detailed in In Touch magazine and later, Fox News' FOX411. The scandal has spurred TLC to pull episodes of 19 Kids and Counting, which aired in reruns following its recent 10th season finale, off its schedule. The future of the popular series remains unknown.
Josh was scheduled to be a keynote speaker at one of the Teach Them Diligently Christian home-hchool conventions in the city of Sandusky, OH, which runs between May 28 and May 30. His parents, Jim Bob Duggar and Michelle Duggar, homeschool their children at their house in Arkansas.
"Yesterday, we heard the completely unexpected news regarding Josh Duggar," convention officials said in a public letter to supporters, shared on the group's Facebook page on Friday. "Since then, Josh Duggar has withdrawn as a speaker at Teach Them Diligently in Sandusky."
"While we could fret or argue over what is truth and what is gossip in the recent media reports, we would rather change the focus for a moment to what God has in store for the families that will be arriving on Thursday for Teach Them Diligently in Sandusky, OH," the letter said.
Since the reports were published, Josh also quit his job as executive director of the legislative affiliate of the Family Research Council, a Christian lobbying group that describes itself " Pro Marriage and Pro Life Organization."
"Today Josh Duggar made the decision to resign his position as a result of previously unknown information becoming public concerning events that occurred during his teenage years," Family Research Council President Tony Perkins had said in a statement posted on the official website of the FRC. "Josh believes that the situation will make it difficult for him to be effective in his current work. We believe this is the best decision for Josh and his family at this time. We will be praying for everyone involved."
After In Touch posted its report on Thursday, it was revealed that the police report was expunged to protect the identity of a minor child who was alleged to be the victim of a sex crime.
Josh, a married father of two sons and a daughter, with a baby girl on the way, posted his apology on the Duggar family Facebook page on Thursday. Wife Anna Duggar and his parents also issued statements in wake of the scandal.
"Twelve years ago, as a young teenager, I acted inexcusably for which I am extremely sorry and deeply regret," Josh said. We spoke with the authorities where I confessed my wrongdoing and my parents arranged for me and those affected by my actions to receive counseling."
"I sought forgiveness from those I had wronged and asked Christ to forgive me and come into my life," he added. "I would do anything to go back to those teen years and take different actions."