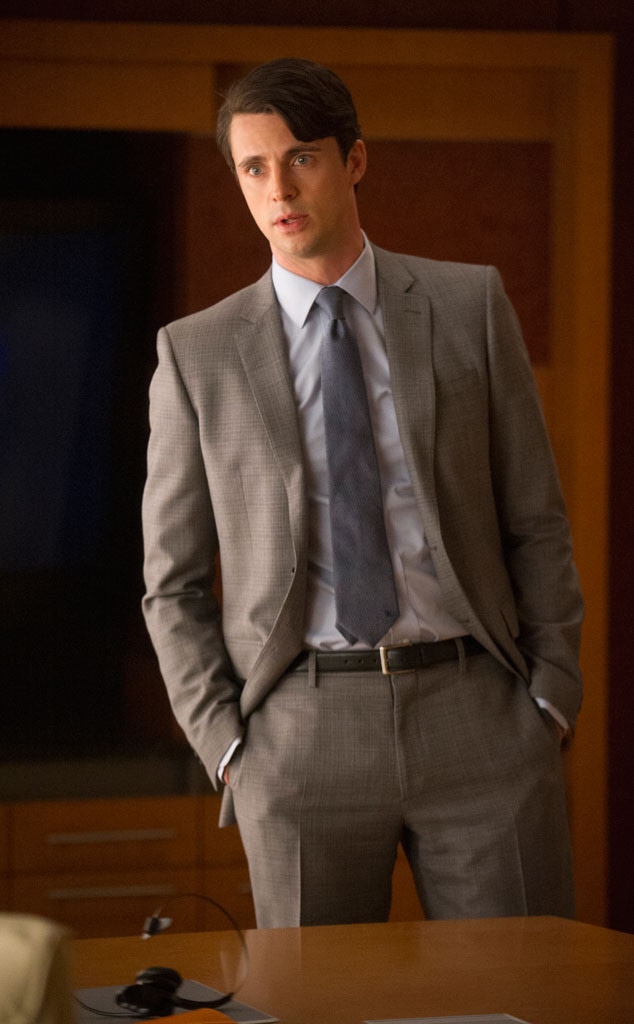 Jeffrey Neira/CBS
Gosh darnit, The Good Wife!
E! News has confirmed that Matthew Goode won't be back for season 7 of The Good Wife as a series regular. He exits the show after just one and a half seasons, meaning we now have to say goodbye Finn Polmar and any potential relationship he may have ever had with Alicia (Julianna Margulies).
First we lose Kalinda (Archie Panjabi), then we find out that her final scene with Alicia was CGI'd, and now we're losing Finn? Do the TV gods have no mercy?! 
We kind of suspected this might happen after Finn rejected Alicia's offer to join her new law firm in the finale, citing their obvious sexual tension and his desire to get back together with his ex, but we still had hopes it might not be true. 
According to TV Line, who first reported the news of Goode's exit, he may still return to the show for guest appearances.
That means that we do still have a glimmer of hope that someday Finn and Alicia can and will give into their season and a half of sexual tension and give us the hook up we've all been dreaming of, ever since our hopes of a glorious Alicia/Will relationship were brutally dashed with Will's (Josh Charles) death back in season five. (Come to think of it, this show is responsible for a LOT of our therapy bills.) 
At the very least, we know that the show itself won't be leaving us for many seasons to come, as long as creators Michelle and Robert King want to keep writing it, so we have one small oasis of happiness in a sea of Good Wife sadness. 
How sad are you about this news? Head to the comments to weigh in!