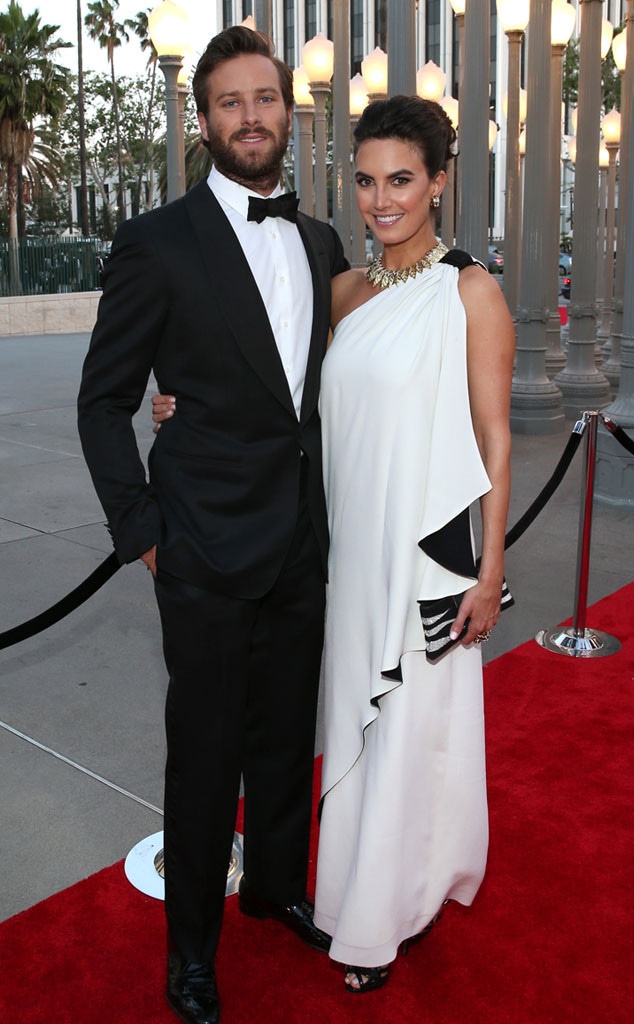 Jonathan Leibson/Getty Images for LACMA
Happy anniversary, Armie Hammer and Elizabeth Chambers!
The couple celebrated five—yes, five!—years of wedded bliss on Friday, and Mrs. Hammer made sure to let her hubby (and social media) know she still feels like a newlywed.
The 32-year-old TV host and bakery owner posted a handful of photos from her and the 28-year-old actor's wedding day to Instagram, captioning one particularly sweet snap, "Happy 5th Anniversary to the most perfect man I've ever known. The best friend, soulmate and everything in between."
A friend of the couple's commented "to 50 more [anniversaries]," to which the still blushing bride replied, "at least!" The friend "agreed," writing back that 50 "was a low estimate."
Well, aren't they just darling? It's not just Elizabeth and Armie anymore, though—this past December, they welcomed a baby girl! Harper Elizabeth Chambers, now 5 months old, is a huge part of mom and dad's world, and she inherited their good looks, too.
It's easy to see how these two fell for each other, and it didn't them long at all to realize that they were meant to start a life together. As Elizabeth told Town & Country back in 2012, "When we finally got together, Armie really wanted to get married.
"He sat me down and said, 'Look, we don't have to do this. We could just go our own ways, and then one day you'll be 40 and divorced and we'll run into each other, and we'll laugh and go out to dinner and have this same connection, and we'll wonder why we wasted all of that time," she recalled. "Or we could just do it now and enjoy the ride.'"  
And here were are, five years later with a beautiful baby girl and as much love as they started with! Congratulations, Mr. and Mrs. Hammer.