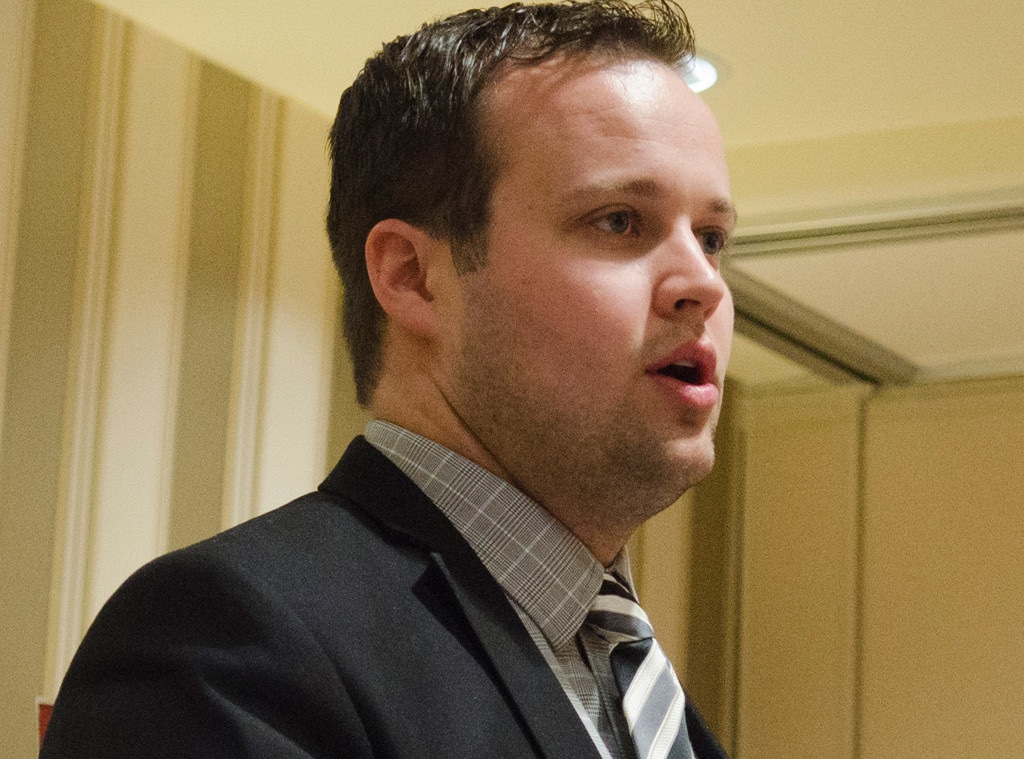 Kris Connor/Getty Images
TLC has pulled episodes of family reality show 19 Kids and Counting from its schedule amid resurfaced allegations that cast member Josh Duggar allegedly molested five underage girls when he was a teenager.
The 27-year-old on Thursday issued a public apology, saying that 12 years ago, as a "young teenager," he "acted inexcusably." He did not directly address the allegations, first reported by In Touch magazine on Thursday, along with what it said was a scan of a 2006 Arkansas police report. Charges were never filed against Josh, who recently resigned his post at the Family Research Council, a Christian lobbying group.
"Effective immediately, TLC has pulled all episodes of 19 Kids and Counting currently from the air," the cable network said in a statement to E! News on Friday. "We are deeply saddened and troubled by this heartbreaking situation, and our thoughts and prayers are with the family and victims at this difficult time."
The 19 Kids and Counting season 10 finale aired on Tuesday, As of Friday, reruns of 19 Kids and Counting that were scheduled to air at various times between Wednesday, May 27, and Friday, May 29, have been replaced by other TLC shows, according to the cable network's website. The site shows that reruns will resume on June 1.
The reported sexual acts allegedly took place in 2002 and 2003. The police report was recently expunged to protect the identity of a minor child who was alleged to be the victim of a sex crime, according to court order filed on Thursday.
"Twelve years ago, as a young teenager I acted inexcusably for which I am extremely sorry and deeply regret," Josh said in a statement posted on the Duggar family Facebook page that day. "I hurt others, including my family and close friends. I confessed this to my parents who took several steps to help me address the situation."
"We spoke with the authorities where I confessed my wrongdoing and my parents arranged for me and those affected by my actions to receive counseling," he added. "I sought forgiveness from those I had wronged and asked Christ to forgive me and come into my life. I would do anything to go back to those teen years and take different actions."
Josh is the eldest child of 19 Kids and Counting patriarch Jim Bob Duggar and matriarch Michelle Duggar. He shares a daughter and two sons with Anna Duggar, who is expecting their fourth child, a baby girl. She and his parents also issued statements in wake of the scandal.
Anna said Josh had told her about his "past teenage mistakes" before their 2008 wedding, parts of which were shown on 19 Kids and Counting.
"At that point and over the next two years, Josh shared how the counseling he received changed his life as he continued to do what he was taught," she said. "And when you, our sweet fans, first met me when Josh asked me to marry him...I was able to say, 'Yes' knowing who Josh really is—someone who had gone down a wrong path and had humbled himself before God and those whom he had offended."