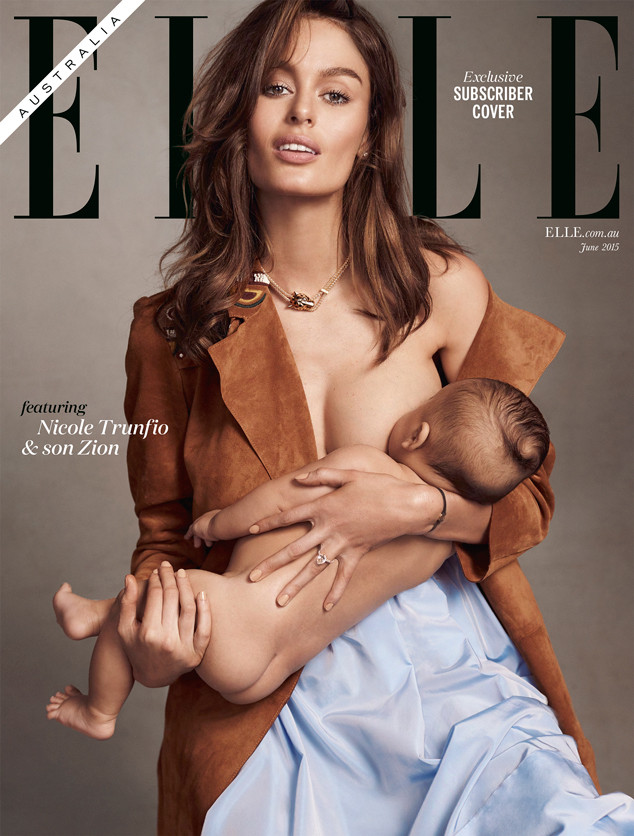 Elle Australia
This isn't your ordinary magazine cover.
Supermodel Nicole Trunfino stuns on the cover of Elle Australia's June issue, but along with sharing her ridiculously good looks, she took things a step further by taking what some deem a very controversial image and showed that it is nothing but a sight of beauty and love by posing for the mag's first-ever breastfeeding cover.
"This wasn't a contrived situation: Zion needed a feed, Nicole gave it to him, and when we saw how beautiful they looked we simply moved her onto the set," editor-in-chief Justine Cullen said. "It was a completely natural moment that resulted in a powerful picture."
Trunfino reposted the cover on her personal Instagram and explained how she hopes the photo will normalize breastfeeding.