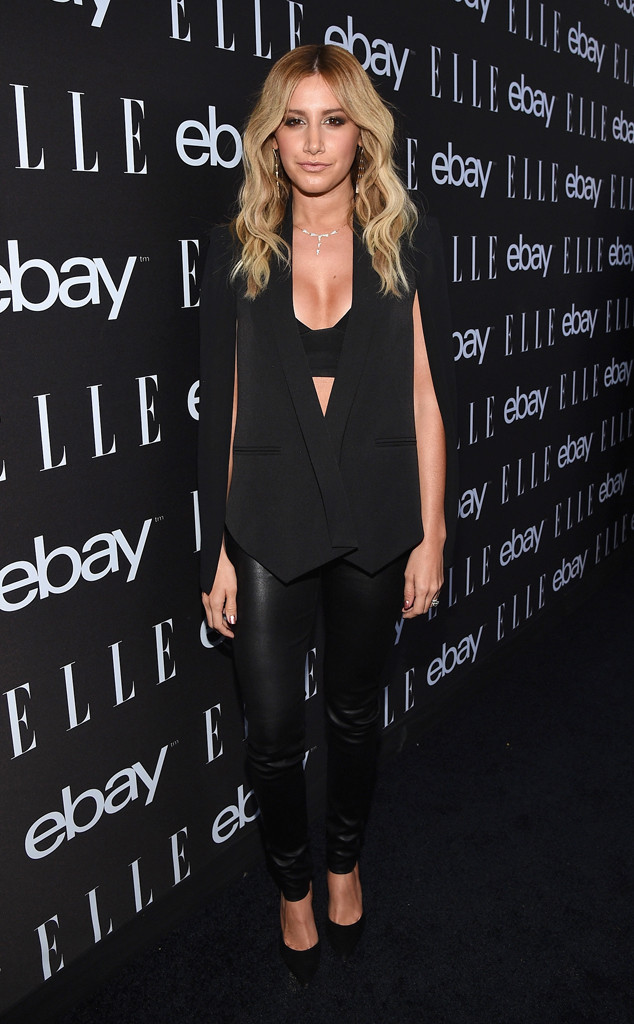 Michael Buckner/Getty Images for ELLE
It's been almost 10 years since Ashley Tisdale graced our screens on High School Musical as Sharpay Evans. Even harder to believe is Tisdale is turning 30 soon!
Tisdale confessed to E! News at the Elle Women in Music event presented by eBay, "It's crazy! I can't believe it, honestly."
The big 3-0 doesn't freak Ashley out though, and shouldn't, might we add, because she's poised in a way we haven't seen before, and is as stunning as ever. Tisdale tells E! News, "I feel young, so it doesn't really freak me out. I think I've gotten more comfortable with my age, like I'm so much more secure, I'm married, I have an amazing husband."