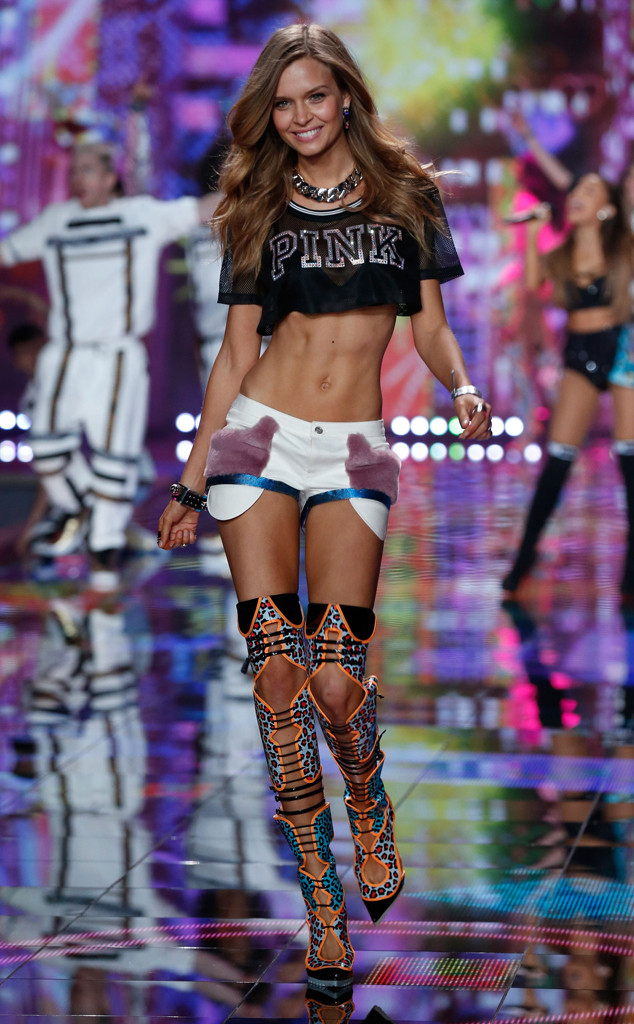 Tristan Fewings/Getty Images for Swarovski
Josephine Skriver's life has always been unconventional and not just because she's a Victoria's Secret supermodel.
The 22-year-old native of Denmark, who has also walked runways for top fashion brands such as Dolce & Gabbana, Prada and Gucci, was conceived via in vitro fertilization (IVF) and both of her parents are gay. And of the opposite sex. Who were strangers.
"When people look at me and know that I'm an IVF kid, I hope to see a person, I hope they see a human being just like anyone else," Josephine told i-D magazine in an interview published this week. "You get so many, like, 'She's not made the natural way, she shouldn't even be here.' But I'm not a science experiment. I'm not synthetic. I am a real human being. I am just as real as you are."
IVF and artificial insemination are often the only ways for a woman to get pregnant. Infertility afftects about 12 percent of women of childbearing age and more than seven percent of men, according to the CDC. In March, Dolce & Gabbana founders Domenico Dolce and Stefano Gabbana drew controversy when they criticized such methods of conception, with the latter calling babies born as a result of them "synthetic," as well as same-sex parenting.