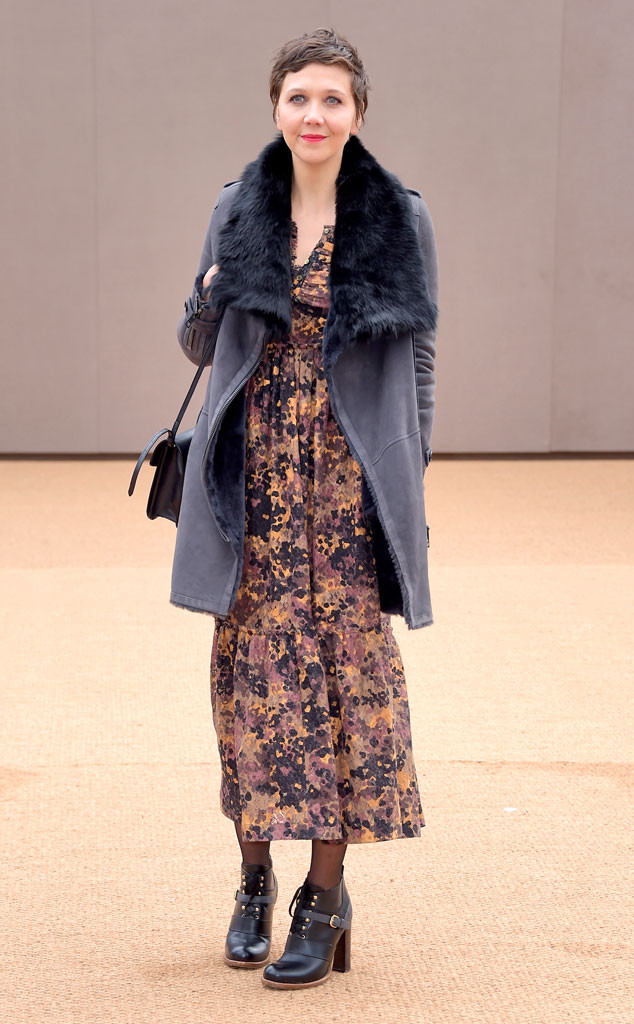 Gareth Cattermole/Getty Images for Burberry
Maggie Gyllenhaal is only 37, yet somehow, she was recently turned down for a role in a film where she would need to play the lover of a 55-year-old because Hollywood execs felt she was too old.
During an interview with The Wrap, the recent Emmy-winning actress admitted that she was completely taken aback by the casting drama.
"There are things that are really disappointing about being an actress in Hollywood that surprise me all the time," she shared.
"I'm 37 and I was told recently I was too old to play the lover of a man who was 55. It was astonishing to me. It made me feel bad, and then it made me feel angry, and then it made me laugh."