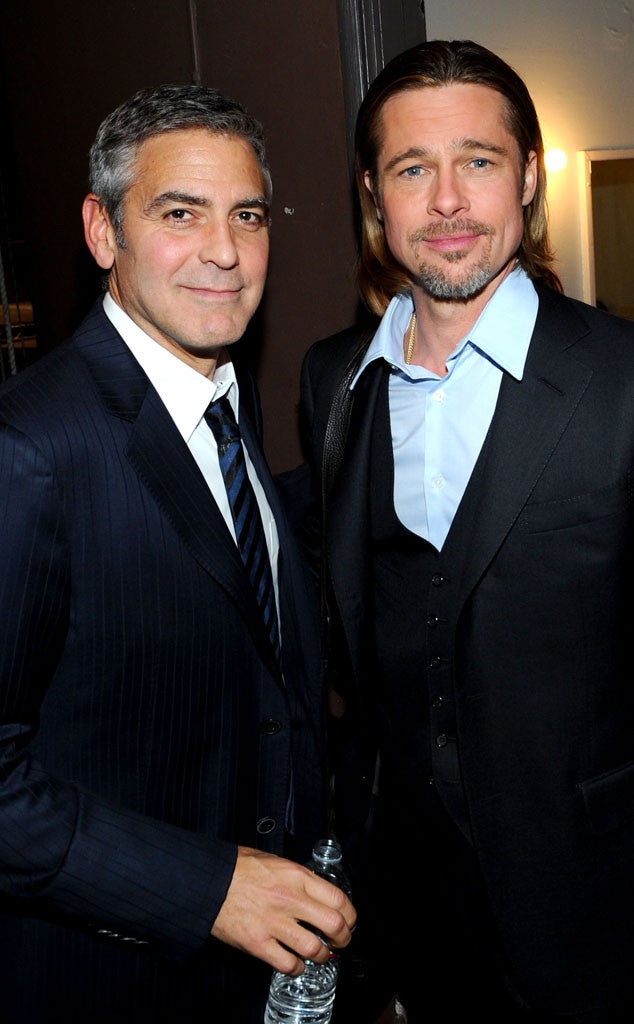 Michael Buckner/Getty Images
George Clooney wasn't kidding when he said married life hasn't changed his favorite pastimes and hobbies too much!
The notorious prankster, who loves targeting BFF Brad Pitt, reveals he might have gone a little too far in his latest hijinks against his pal. He tells BBC host Graham Norton that his newest work of prankster art is his best yet, but it comes at a cost!
"I'm doing one now that I can't tell you about, but in a year you are going to hear I've been arrested—I'm not kidding, because I think I've crossed the line," he reveals to Norton in an interview set to air Friday.
Fortunately for the Tomorrowland star, he has a lawyer on his side, who will probably be more than willing to give him a helping hand.
"But I have a wife; she's a barrister. I'll be fine!"
Good ol' George has been pranking his friends, including Matt Damon, for years. He is so thorough in his handiwork that he's willing to invest a lot of time for the sake of a prank. At one point, he managed to convince Matt that he was gaining weight while filming a movie.
But, as Matt explained on The Tonight Show while promoting The Monuments Men last year, George was so stealth in his undercover work that he didn't even realize he was being pranked until after the movie wrapped.
"I read finally, which answered a lot for me, that he'd been taking my wardrobe in," said Matt, explaining that "every couple of days" George was having his pants taken in "about an eighth or a sixteenth of an inch."
This caused a lot of confusion for the father of four, "because [George] had said, 'We're gonna get in shape!'"
"I was working out, and the pants [were getting tighter]—I said, 'This just can't be,'" Matt, 44, said with a laugh. "I never said anything to him, which he probably loved even more."
We have to give credit where credit is due and also some serious respect for the level of dedication George has to the prank cause.